a friend of mine lost her wallet, apparently someone stole it while she was coming to college in a public bus.. so i offered to make her a new one! i'm especially proud of this one, its my first attempt!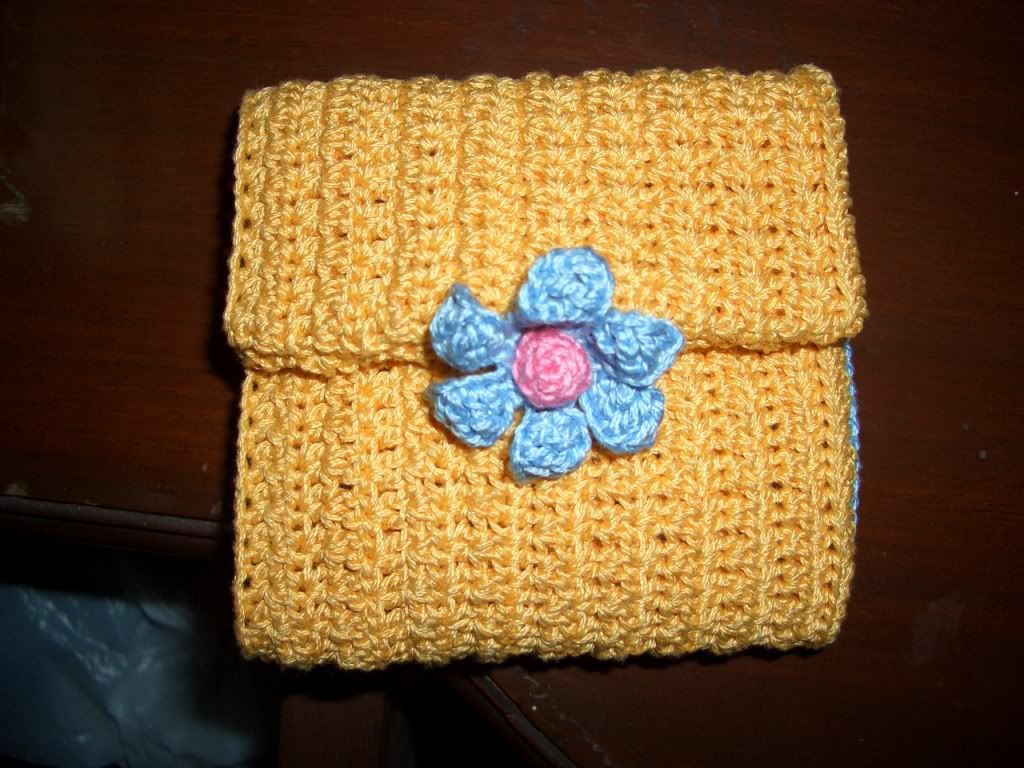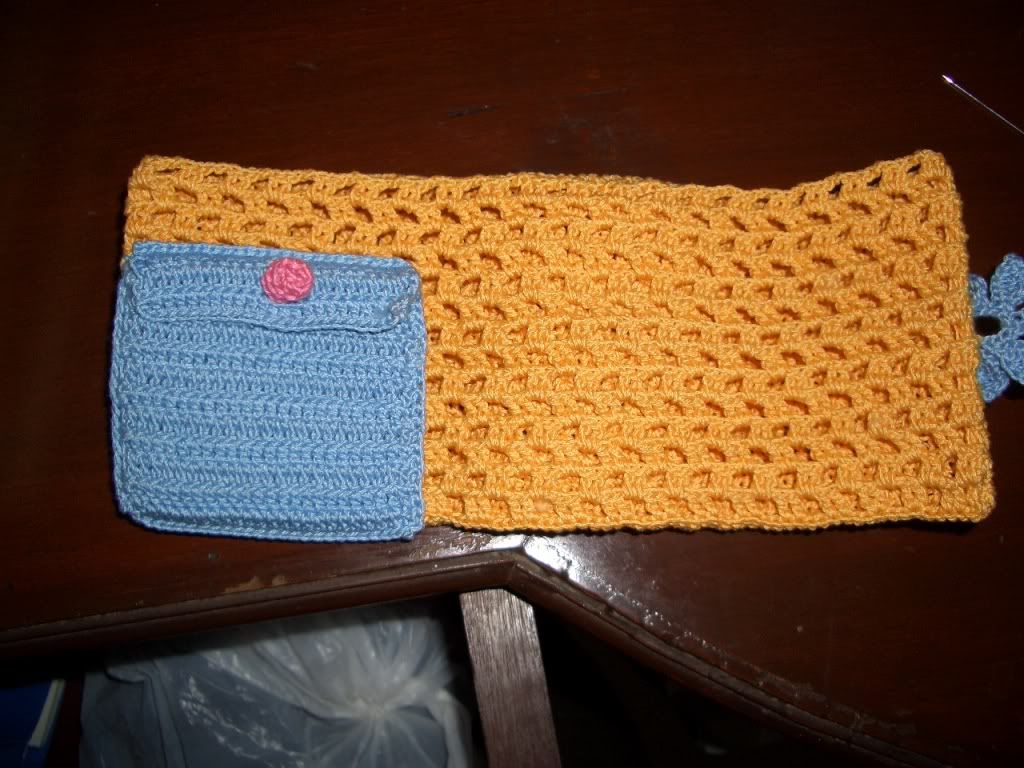 ok you guys, thank you so very very much for the comments, GumInMyhair has asked for a tute so here it is!
the wallet is basically two pieces of crochet rectangles. the outer part is made of a solid stitch, and the inner part is an open work stitch (mostly because i ran out of thread
) The change pocket is made of one piece, folded up and stitched at the sides and then attached to the main wallet.
now, for the pattern: (please let me know if there are any mistakes, i was taught the british system for crochet)
1.take the largest denomination currency note you have or will every carry as measurement.. allow for 1 cm on all sides.
2. foundation chain - make any number of chain divisible by three that comes closest to the measurement take above.
3. 1 ch , turn, work 1 sc into each ch till end . 1 ch, turn, 1 sc into each sc till the end, repeat these rows until you get the width desired.
4. now you can continue the solid stitch till twice the width is achieved and just fold it up and stitch the sides, or you can do what i did and give the inner portion a lacy look (mostly to save thread).
5. Turn the work and working in the back loop of the ch, 3 ch, 1 tr into next 2 sc, *3 ch , 1 tr into next 3 sc* rep from * till end.
6. Turn, 5 ch 3 tr into 3 ch sp, *3 ch , 3 tr into next 3ch sp* rep from * till end, 2 ch and 1 tr into last sc.
rep rows 5 and 6 throughout to match the width of the previously done solid rectangle. stitch up the sides and you have yourself the main wallet body!
the change purse
1. make a foundation ch of the desired width of the change purse (make sure its within the fold of the wallet (whether you fold the wallet in half or three ways is up to you)
2. continue to do rows of sc until the length of the change purse is achieved, (mine's about 4 inches high, so i did 8 + 3 in for the flap cover), stitch the sides. the flap can be secured to the body of the change purse by either velcro or a button.
3. lay the change purse along one edge of the wallet and secure to the wallet on top, aligned edge and bottom.. so you have one side that's open and you can stick things in between the change pocket and the wallet.
voila! done!
let me know if you need any clarification, i'm always here to help.. and this is my first complicated tute.. hahaha