For my challenge entry I chose to do an air freshener cover of Delirium from Neil Gaiman's Sandman comics. Here's a link to a picture if you're not sure who she is
http://lostlibrary.org/resim/resim/delirium.jpg
I started with a bunch of supplies, as seen here on the conveyor belt (the woman in line behind me must have thought I was nuts taking pics of this.), doll head, pom pons, pipe cleaners, wire, felt, glue gun, etc.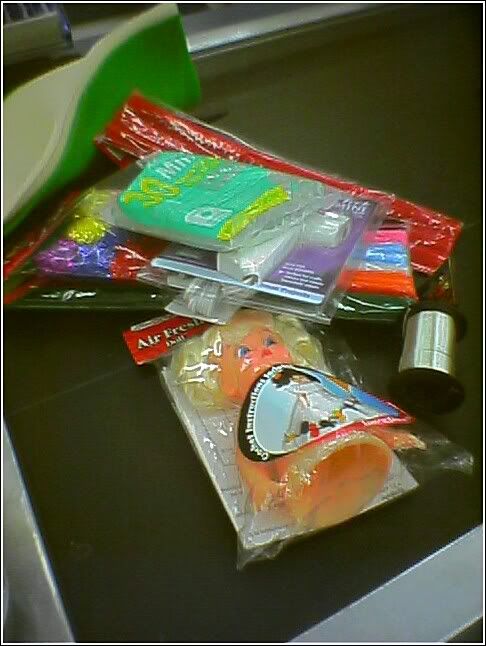 I re-rooted the dolls hair, replacing it with pipe cleaners, made her a tank top out of felt and a fishnet undershirt out of black tulle, her skirt is pink and purple tulle, her fish is attached to her with wire so he can float around with her, and I painted one eye green. Oh, and stuck a fresh linen air freshener up her rear.
and here she is finished.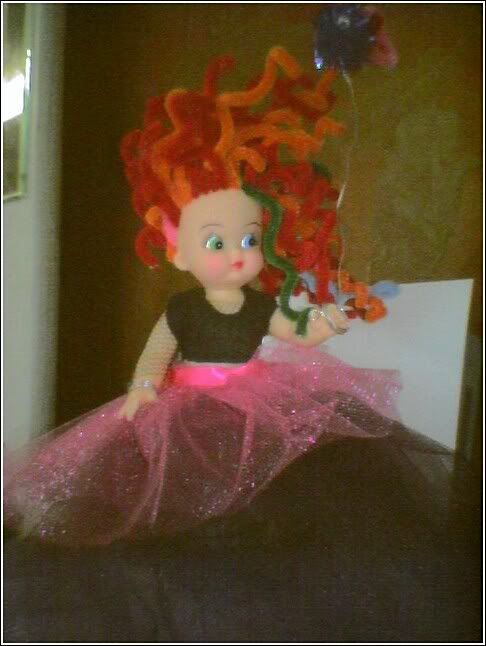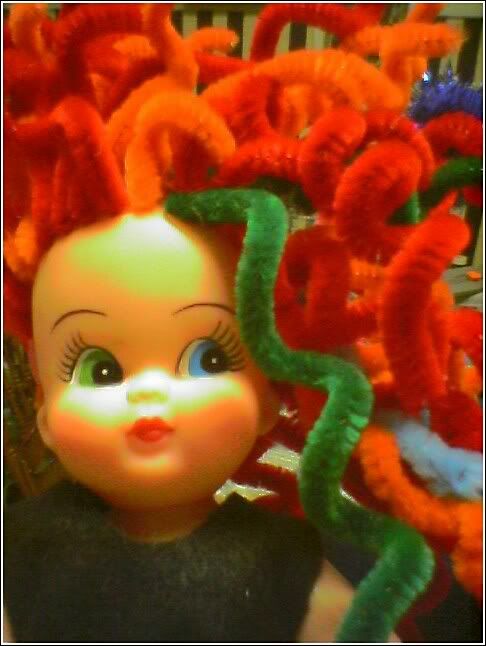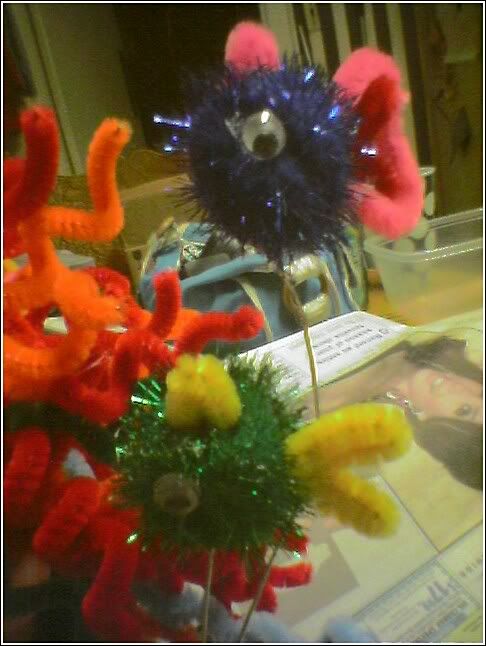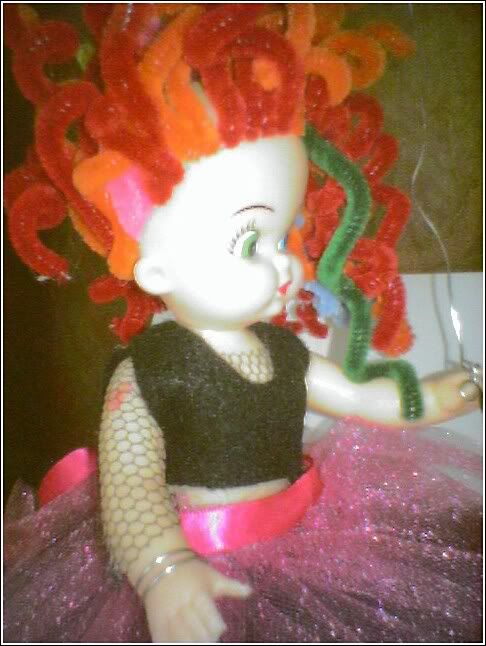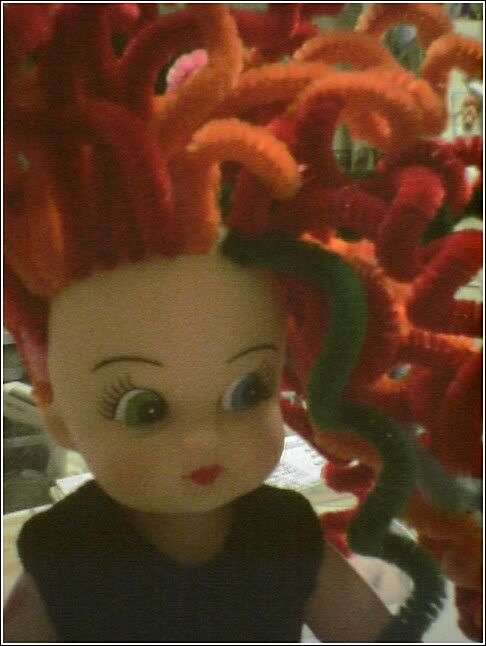 3 Mandatory Supplies used:
Pipe cleaners - hair and fish
Pom Pon - the fish
Doll head - er.. the dolls.. head?