So I saw this pincushion bag on here and thought it was the perfect thing to handle all my sewing junk. After messing around with the pattern I finally figured it out. I used the cutest pink and orange butterfly batik material for the outside. Enjoy!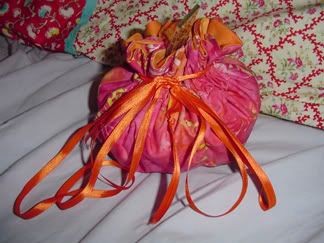 The bag.
Closeup. My fav. material!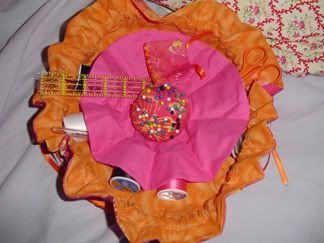 Inside. I knew I wouldn't have a problem filling it up. I thought it was going to be too big. Ha!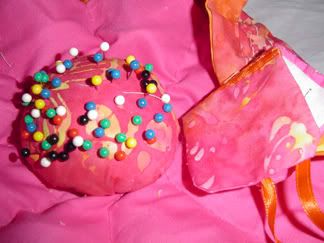 Closeup of the pincushion and needle book. I went my own route with the needle book, using the orange ribbon on the outside for it. I think it turned out rather spiffy....
Thanks for checking it out!