So I've been getting into crocheting and have been sucking at it since the start. I found a pattern for a small beanie here on craftster and decided that it would be a simple first project.
It wasn't.
I eventually got it and here is the result! (ignore the crappy picture)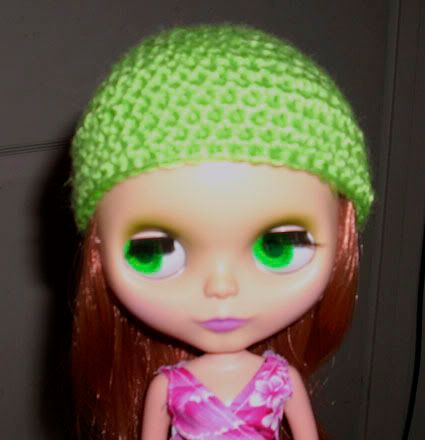 My Blythe, Addison, is the recipient of my very first project and I think she loves it!