I wanted to make my best friend, who is a total alien loving X-Files freak, a sketchbook and when I found this book at the thrift store I felt like I hit the jackpot!! I followed rosered's hardcover sketchbook tutorial and voila! The perfect gift!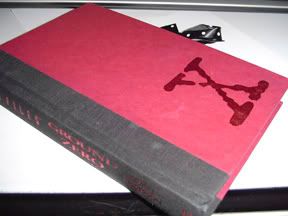 I used ribbon to close it because I covered the spine on the inside with ribbon and it kept wanting to pop open! But I think it works well with it.
Oh and if you get a book with a lot of pages be prepared to be folding computer paper for a long while! Enjoy!