All the towels are amazing!! I love the coloring idea!
I'm going to post pics of what I made for Sonja because she's having camera issues...but the thing is I temporarily misplaced them....If I used a larger portion of my brain I'd be super scary...
***************************
Ok finally found them. I am so proud of these! I almost hated to see them go but I knew Sonja would give them a great home.
She liked kitschy kitchen stuff and retro designs, so I edited a couple patterns I found and added some retro to them.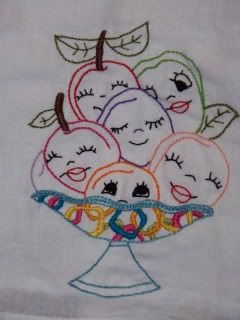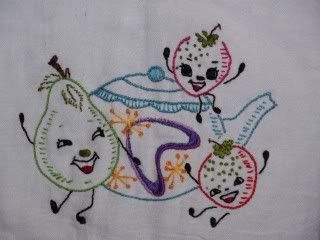 and a bonus Hello Kitty amigurumi
Glad you enjoyed everything Sonja!! I know I enjoyed my towels from you!