I received this from Amy_UK today. It was almost a personal swap, but not.
We were partners in the Star Swap and thanks to one parcel deciding to take over a month to get there she ended up receiving twice from me, so she very kindly made me this pencil case as a thank you gift.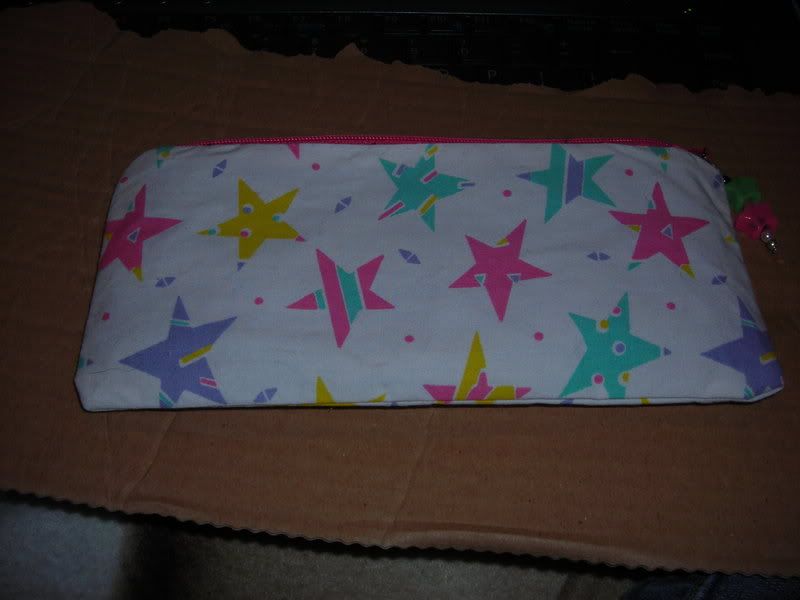 sorry, not the best light. Starry fabric on the outside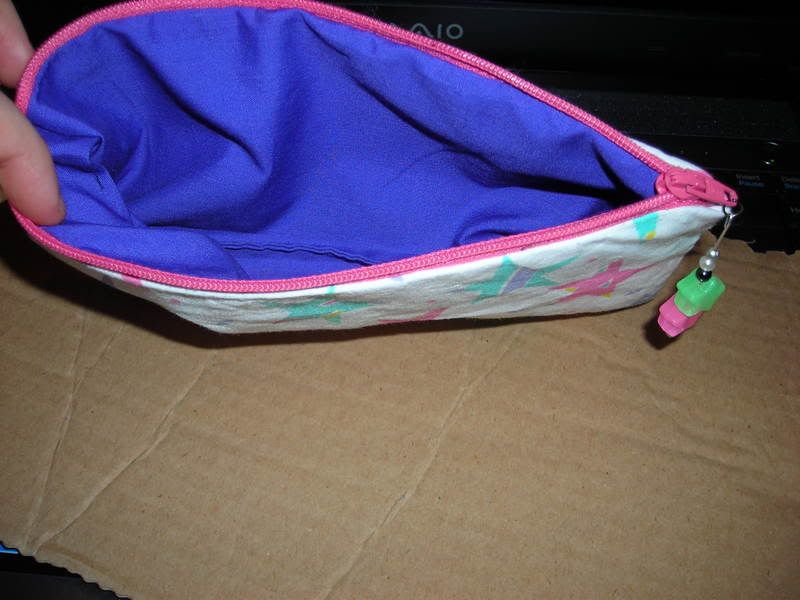 pretty purple fabric on the inside
and stars attached the the zip.
It's so much nicer than the boring plain black one I've been using.
Thank you Amy