Im getting a black light ink to commemorate the loss of my best friend. She wanted to get a trinity symbol and I helped her with the design. Im trying to see if I want to put dates on it or not.
Also, the phrase 'no day but today' meant a lot to us both. so any ideas?
with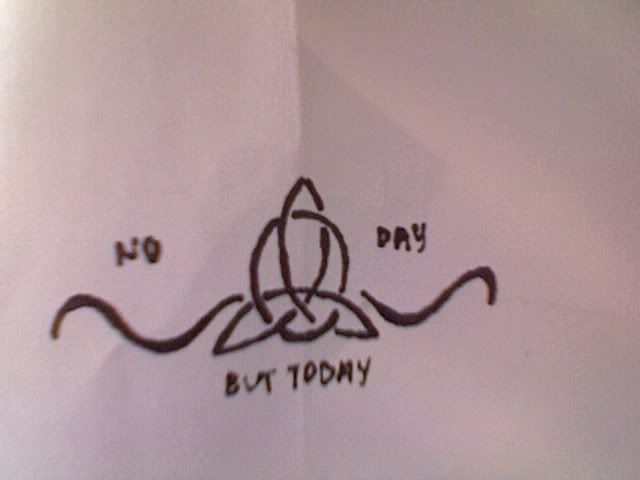 its balanced, the paper folded.
with out