Bear with me, this is my first post!
These are some of my favourite shirts I've made throughout this past year.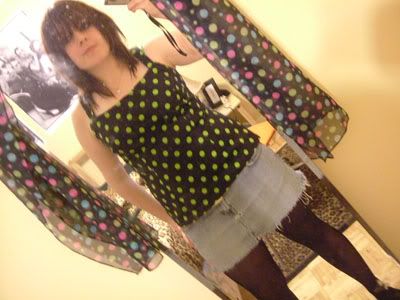 I made this top from scratch. It took a while, but it turned out really well.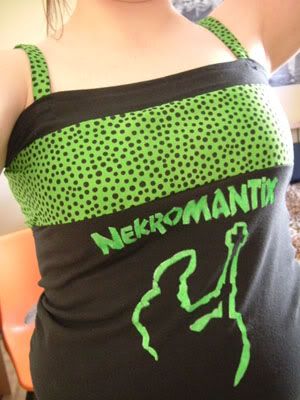 I stenciled that on a t-shirt a while ago, and decided it'd be cuter as a tank top.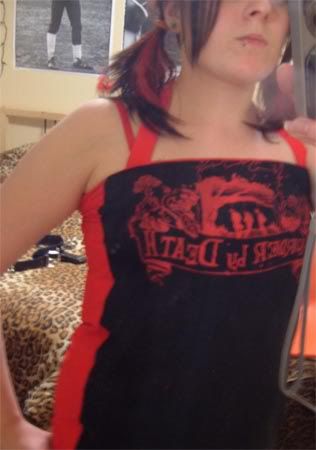 I made this one a while ago (when I first started reconstructing shirts) and it didn't turn out so well ...I'll probably change it up somehow soon.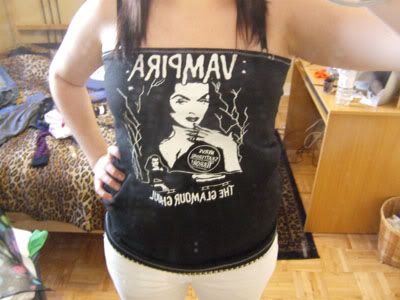 What was once a mens medium, is now a cute tube top. I used white thread and a zip zag stitch on the top and bottom hem, it looks cool.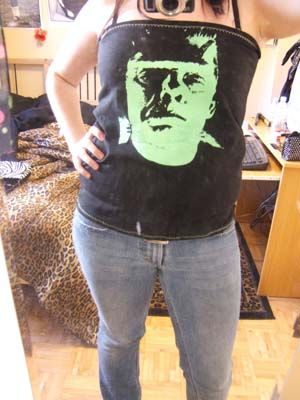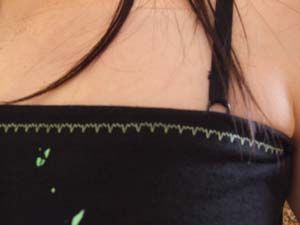 Another tube top, and this time I used some sort of lace stitch. I conveniently had mint green thread to match the shirt.