So where I live, there is a mugglefest where they are turning one the streets into diagon alley. My friends and I are all going dressed up as characters, and I'm going as tonks. So i made this weird sisters t-shirt for my costume. Don't worry I have more for the costume including a purple wig.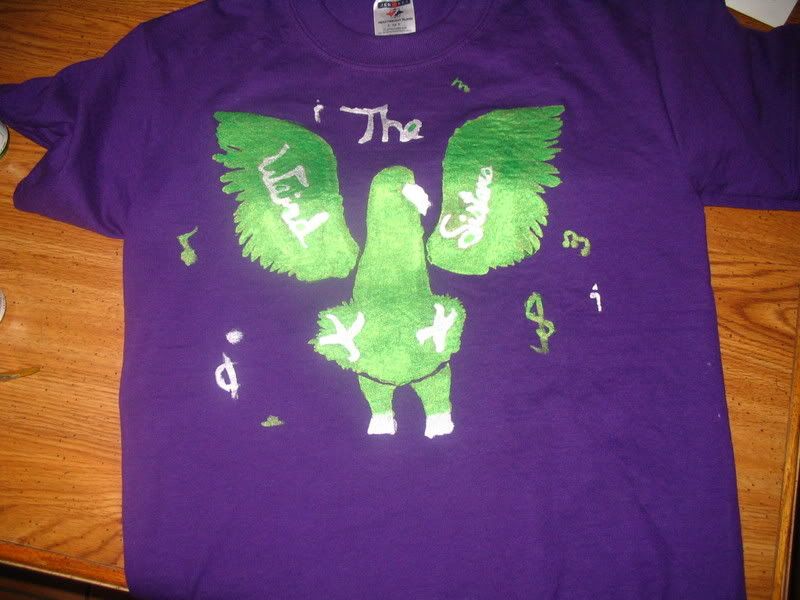 Sorry about the weird pic. It's metallic paint. So it just says weird sisters on the hippogriffs' wings. This is my own design I cut out the stencil myself.
And then I made as graduation presents Dumbledore's Army T-shirts, for the new movie. I cut out the words. the wizard i bought the stencil somewhere.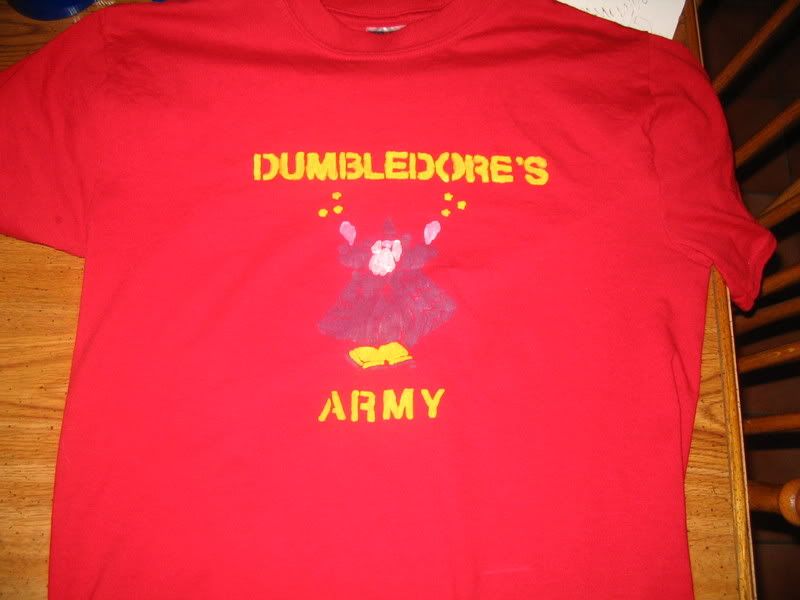 front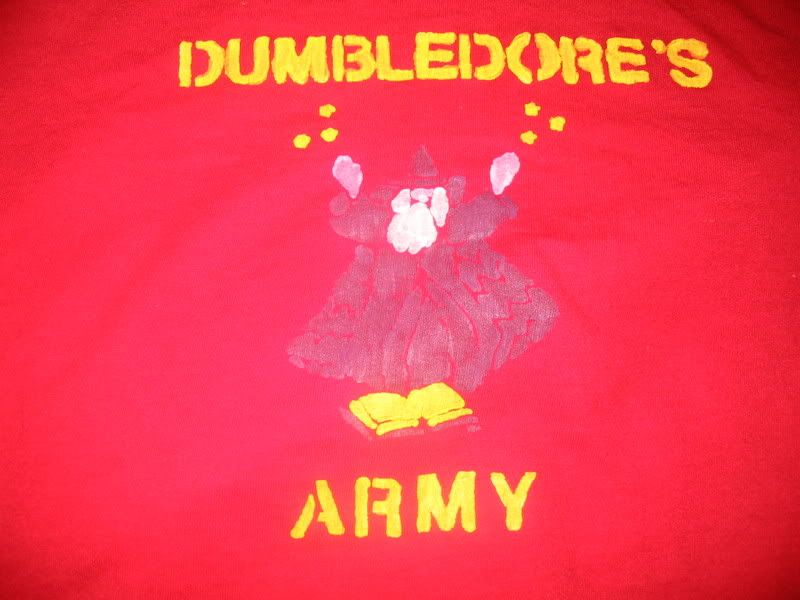 Upclose of front stencil.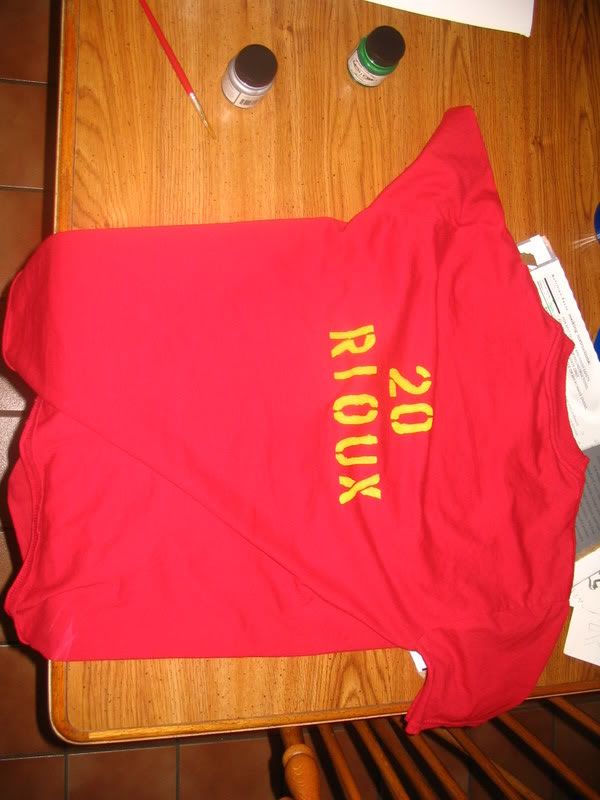 Back with my name
I've made like 4 of these in different colors.
Comments are appreciated.