Wow! There have been some awesome awesome costumes posted on here so far!! I am thoroughly impressed with the awesomeness of all the other craftster costumes!
Just for fun, I decided to share mine. I was a Lisa Frank-themed unicorn. I loooooved Lisa Frank when I was a kid. I think it was something about all those neon colors and magical animals. For Halloween this year, I really really wanted an excuse to wear this ridiculous rainbow tutu that I had been working on, so this is the costume I came up with.
I made the under-skirt, the tutu, and the furry arm and leg warmers. I upcycled the unicorn horn and tail, by I cutting them off of costumes I found at a thrift store. I also pseudomade my wings, I cut these off another costume and sewed wire through them so that I could shape them, then I sewed on the elastic supports. I also painted my shoes and nails to look rainbowey. Anyways, here's the costume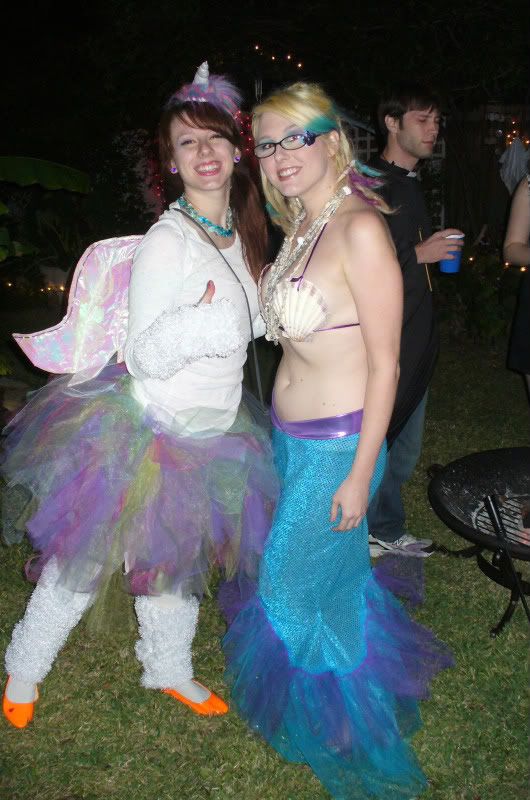 this is me with my sister, who also made her costume!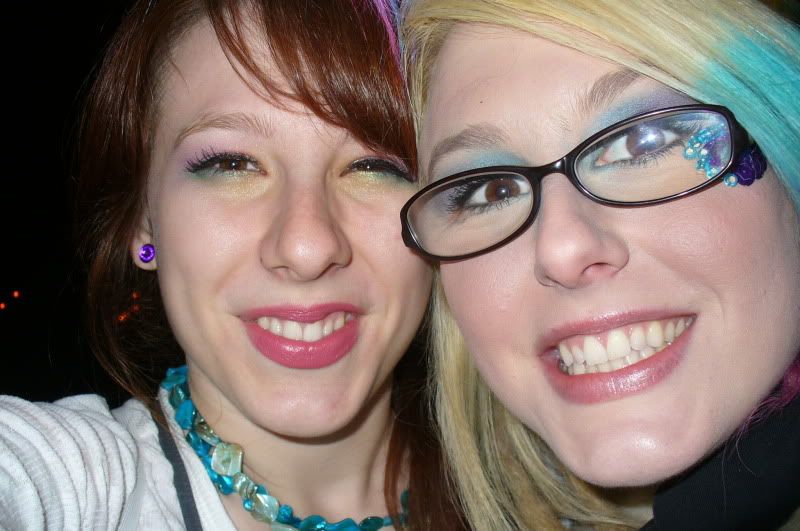 just for fun, here is a picture of my make up. this was my favorite part.
glorious glorious rainbow tutu. I need to find more excuses to wear this thing.
thanks for looking!!