I was inspired by the magazine purses (
https://www.craftster.org/forum/index.php?topic=97107.0
and
https://www.craftster.org/forum/index.php?topic=52309.0
) that I saw on here and decided to try to make one. I didn't have any magazines, so i used an old newspaper. It actually looks pretty cool! I really want to make one out of the comics section so it would be colorful though. anyway, here's what i got: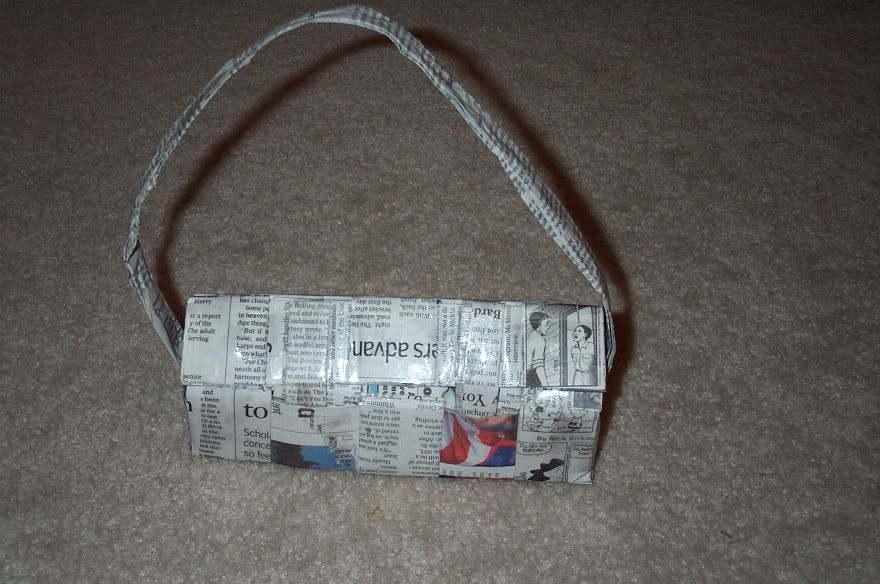 I just folded newspaper into strips and then weaved them together, cut it to the right size, and folded it up. then i took two squares for the sides and taped them on and taped on the "handle" and made two strips to slide in to hold it closed (sorry if it doesnt make sense). I covered parts of it with packing tape to strengthen it...this was just my rough draft, my next one will have tape over the whole thing.
anyway, let me know what you think!
**UPDATE**
here's another one i made today: