This took me forever to knit...mostly because I'm slow and also because I need instant gratification and kept putting it down to do smaller quicker projects!
Pattern: Knitting Pure and Simple - Neckdown Long hooded Cardigan - xsmall
(pretty much followed the pattern but used a cabled edge instead of the garter st)
Yarn: School Products 30%Cashmere/70%Wool Blend
(Used all of one cone, just started at the top and knit til there was no more!)
Sorry for the bad pix!
On my poor naked bed....looks goth...but i swear it isn't!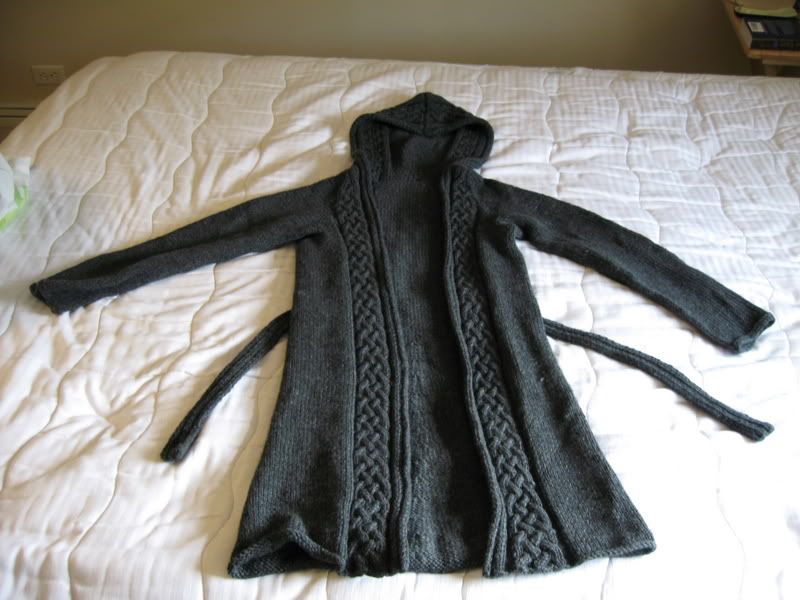 front: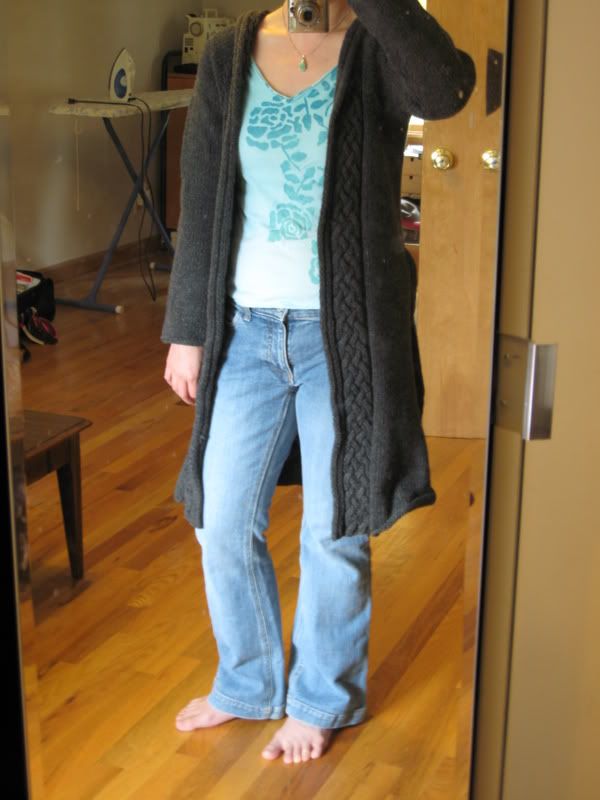 back: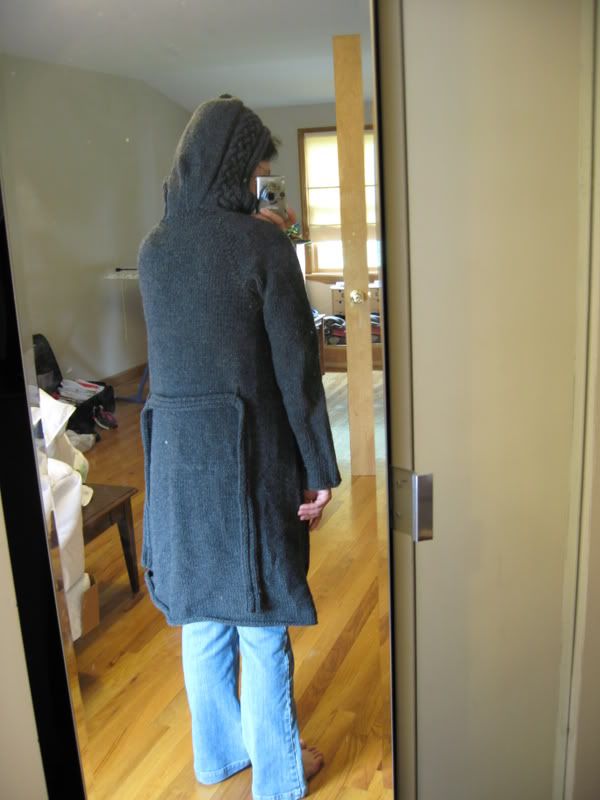 cable detail: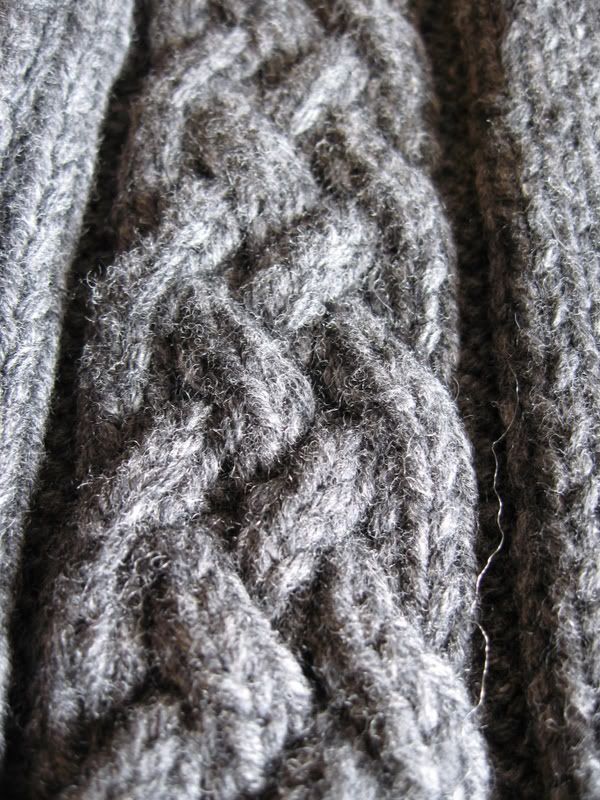 Only think i would do differently would be to knit the sleeves first and put on stitch holders, then start from the top and join them in.....since knitting from the cone, that means only 4 places where yarn needs to be joined in!