Thanks to the person who posted on how to make your own dress form. I came up with this:
First I made the duct tape dress form of me and then stuffed it: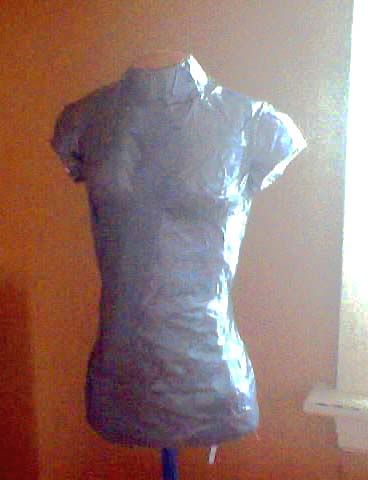 Then I made a stand out of 3 shelf mounts and an adjustable shower curtain rod (that makes the dress form adjustable to your height) and I painted it with automotive puple and blue paint: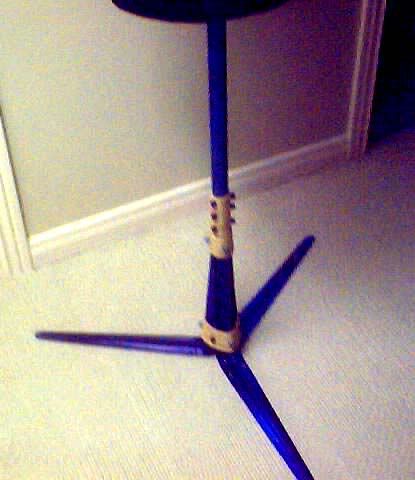 Added some hemp and beads (I wrapped the hemp around and hot glued it to add sterdiness to the whole thing)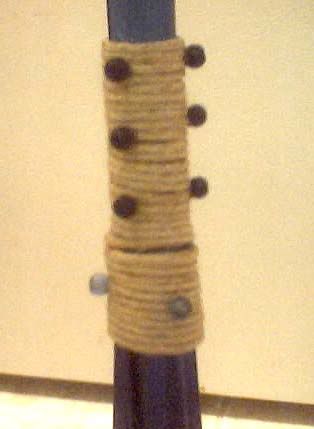 And now I'm covering it with material, not quite done yet, but you get the idea: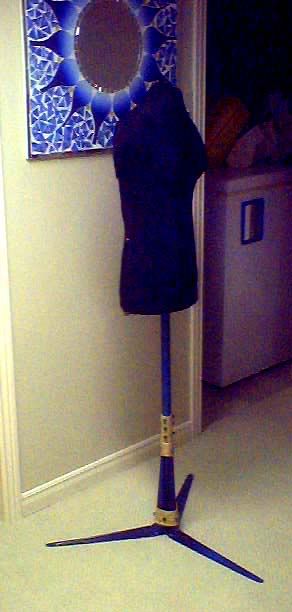 I still need to add my purple painted doorknob to the neck. But its almost done. Couldnt wait to post it!