Greetings! I am just so proud of this, so thanks for looking. I made this jack skellington for the Tim Burton Swap (round 2). This is my first ever attempt at crochet and embroidery, and I think it turned out pretty nicely.
Heeeeeere's Jackie: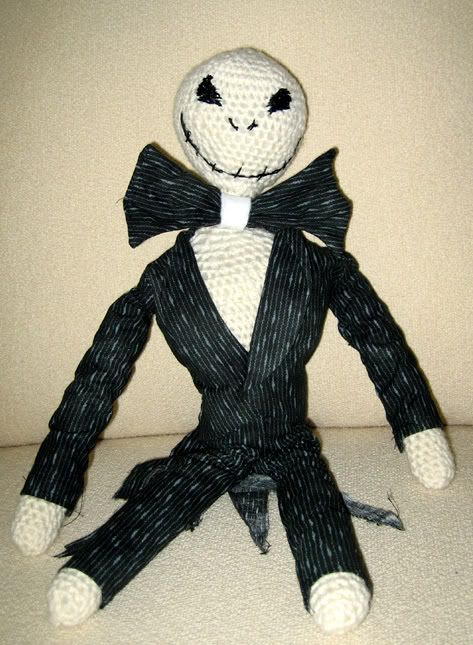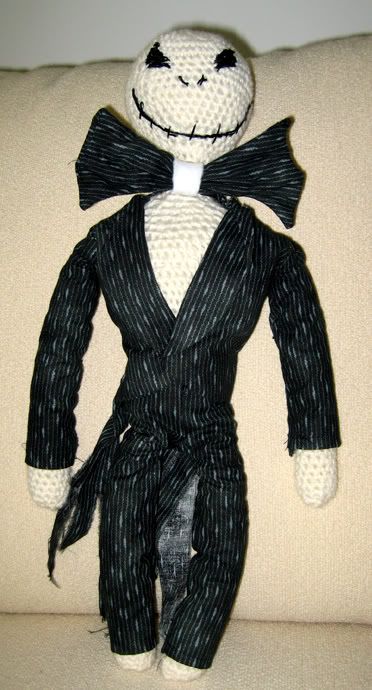 And the whole swap package: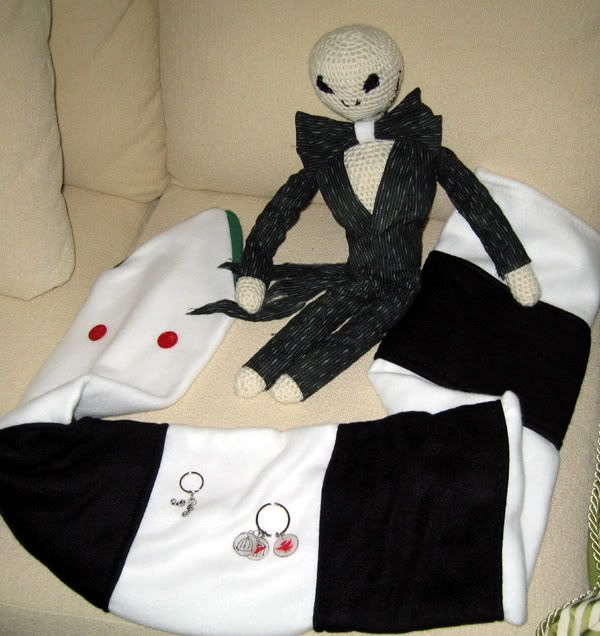 Thanks for looking.
I *love* crochet so far, but I will say that all the rumors I heard about knitters having a hard time learning to crochet were false. It's not that bad a transition, and any knitters who may be looking at this should give crochet a chance! Mixing the two is great fun.