I posted a picture of my bedroom on here about 9 months ago.
The room's changed a lot since then.
Every time people come over, they tell me I should post pictures of my walls on photobucket.
However, I'm taking everything down and redecorating a bit.
So I figured I should finally post the pictures: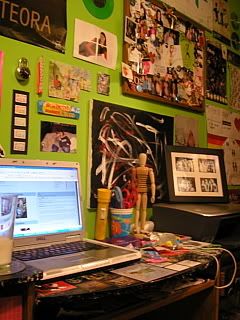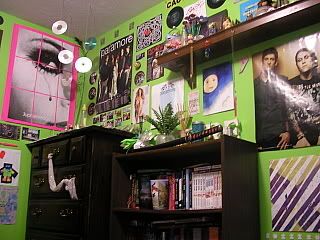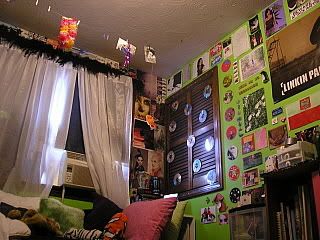 Inspiration came from my bookmarked topics... especially the ones "MY ROOM'S NUTS!" and "what the inside of a rainbow looks like".
Comments?