Dang, I totally forgot to post pictures. I'd post them in the knew KAL, but since I started in this one, I guess...I don't know.
I can't take pictures AT ALL...I'm REALLY super bad at it.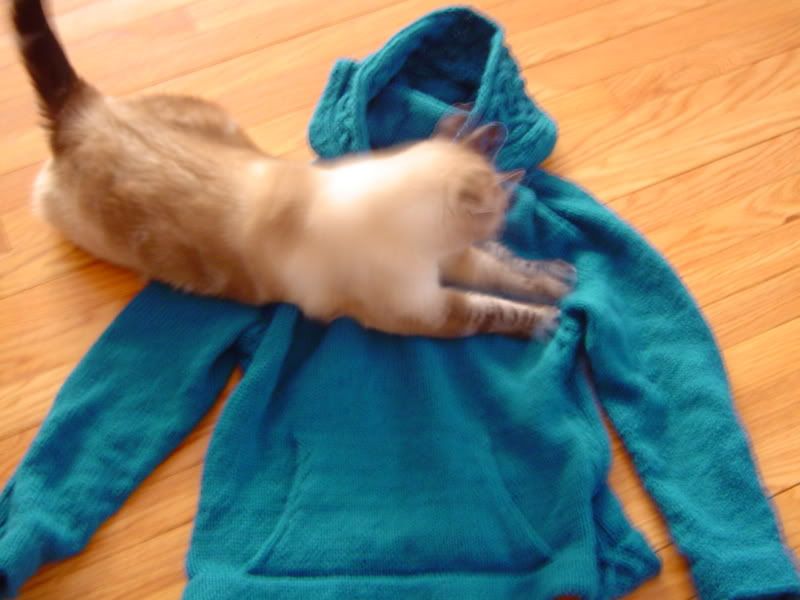 And there it is. My cat kept sitting on it and then MOVING so I couldn't get a picture that focused on ANYTHING.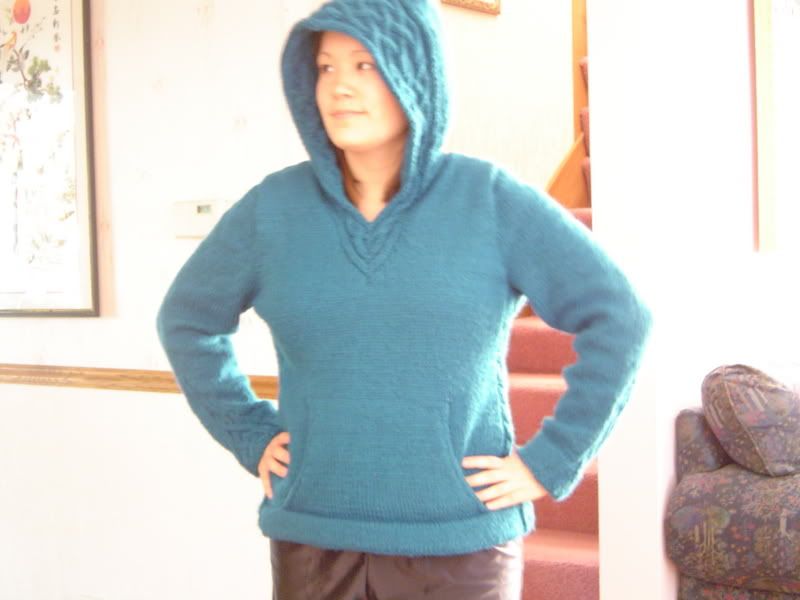 Me looking angry because it was 90+ degrees the day I took the picture. Also I'd just hauled it out from under my giant cat, who was very offended that I'd done so.