This t-shirt was given to me by my brother, who apparently doesn't know what size to buy for himself.
It was just a big, black, over-sized shirt with a "From Autumn to Ashes" design on it.
I haven't done much sewing before, so I am surprise at the way it turned out.
Hooray!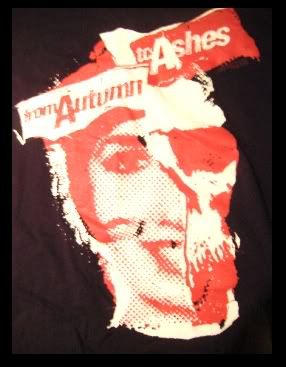 I simply cut off the sleeves, and cut straight undeneath the collar.
Next I sewed up the sides (to close up the gap where the sleeves were) and hemmed the top edge.
Then added some straps made of checkered fabric that tie around the neck.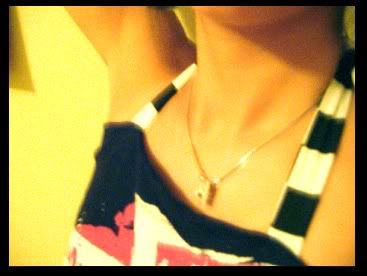 Close-up on straps.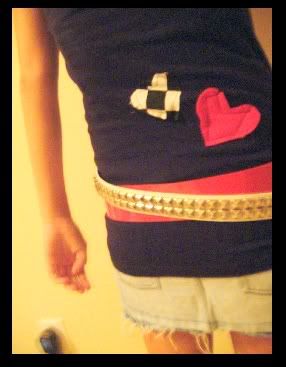 Lastly, I threw on both a red and checkered heart on the back of the shirt.
(the red stripe is actually one of my belts.)
How do you like it?