Here is what I got!!!! I love everything!!!
All the goodies Wrapped....it was like Christmas!!!!!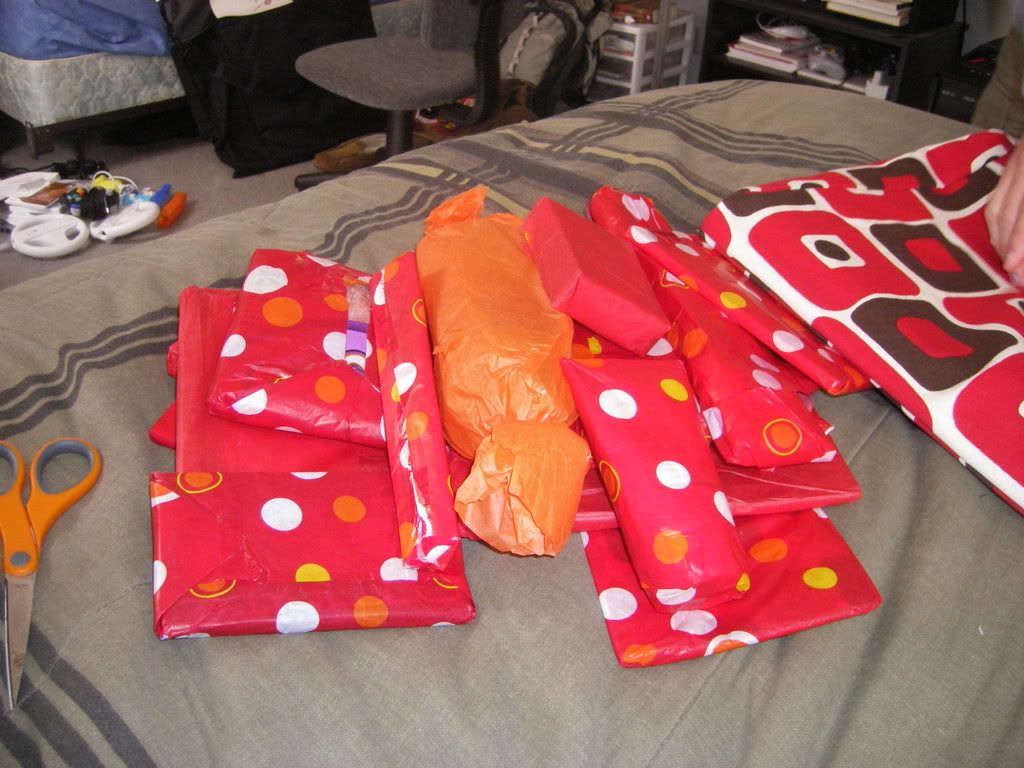 Everything after opened, and boyfriend
All The Candy MMMMMMMM white chocolate!!
Purse and Clutch!!
100% recycled material journal love love love
More goodies...coloring books sketch books crayons and chalk
And all the hand made goodies.. Coffie Cozy Lip Gloss Case Lotion (not hand made) And My favorite The Paint brush holder!!
I loved everything there were also numerous earrings and a beautiful necklace which is a choker on me
sorry I forgot to take pics of them!! Thank you so much I am truly blessed