This is super simple, but its something I don't think a lot of people would think about so I wanted to share it.
As a child I never got into
radishes
, but I visited my parents the other day and my Mom had some fresh so I decided to try them out. And guess what? I loved them! Especially with a little vegan ranch dressing....
I started to play around with different toppings and found that fresh herbs such as basil, rosemary, lavender, parsley, and thyme were a great addition to the veggie/ranch combo! If you have fresh herbs around you should try it out, even if you don't have ranch. It adds a nice flavor.
I also tried the ranch and herbs with cherry tomatoes and it was delish. I think the herbs would be good on just about any vegetable that ranch would be good on.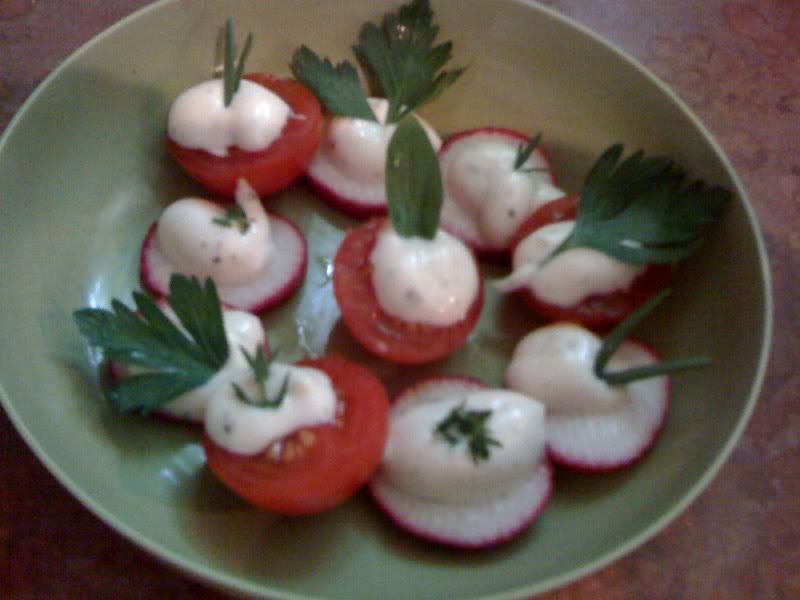 In the photo there's beets and cherry tomatoes with the ranch and herbs!
You can check this and much more out on my blog
http://krisaki.wordpress.com/2009/09/03/herb-ranch-and-veggie-snack/