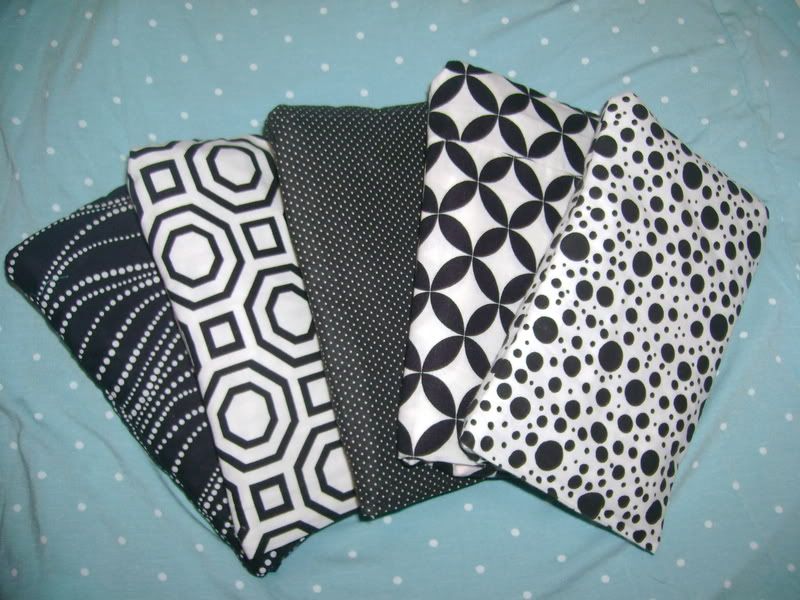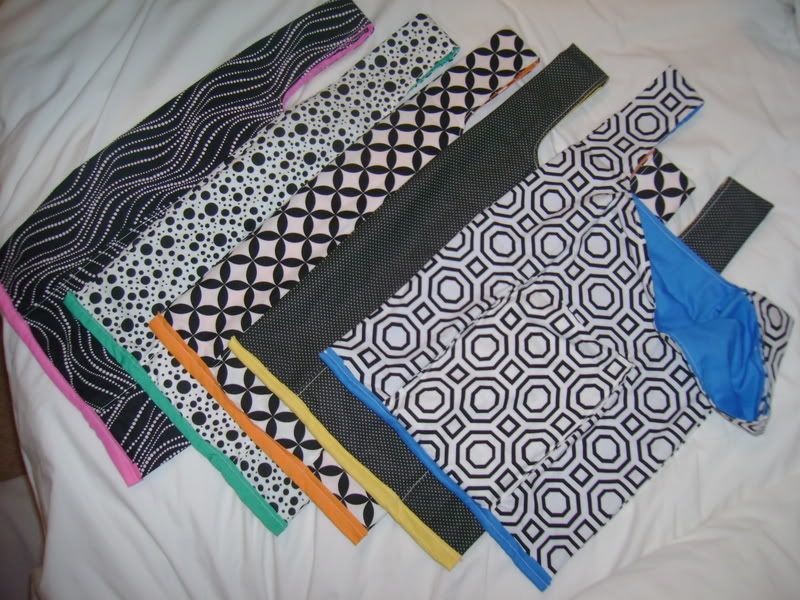 Here are my bags! I decided to make these when my mom discovered 600+ plastic bags i kept "meaning to recycle" under my sink while helping me clean my apt. She threw them away and i almost threw up. all that plastic. from then on, i vowed to myself i'd never bring home another damned plastic bag. then, i looked up tutes on craftster and i was hooked on this pattern! I decided the most i would need at one time was 5... and that's because i only go shopping every 2-3 weeks.
I also had an aha! moment trying to figure out this bag, which, i had with the Jordy as well. the tutorial was amazing once i wrapped my head around it! i accidentally sewed up the handles with no holes for your hands. oops! you really are an inventive chica, though. i used them at kroger 2 days ago and they held SO much, and the bagger didn't blink an eye when i said i had my own bag.
i was having a hard time with the french seam, so i just made a little bias tape out of my lining and covered the raw edge at the bottom with that. as you can see, my bags are black and white patterned outside with bright solids on the inside. i got all of my fabric at joanns... unfortunately the closest nice fabric store is Paducah, KY about an hour and 15 mins away
i made sure to make some with "boy" colors and patterns too so maybe i can con my bf into using them
thank you so much again!