My brother, Cody, just moved out to go to university and my mom has a little empty nest syndrome so I made her this mini Cody. It was sort of an after thought so I didn't have a lot of time to make him but his crudeness sort of makes me giggle. She loved him but I told her if she ever starts tucking him in at night I'm taking him back
.
Here he is relaxing on my hammock chair.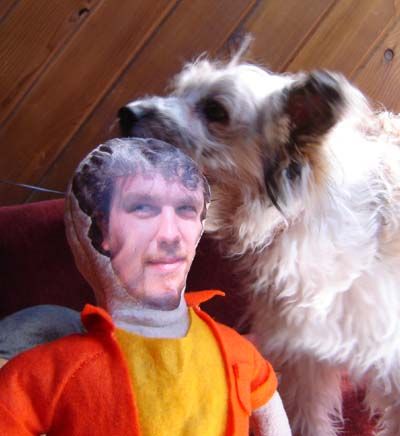 My puppy thought he'd be good to eat.