I have a huge collection of odd little containers that I've picked up at garage sales and thrift stores over the last couple of years. I really have no use for them but I seem unable to resist buying them
. Anyways I decided to make a few of them into pincushions.
A poodle...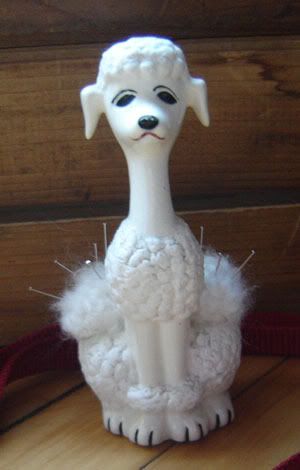 skulls...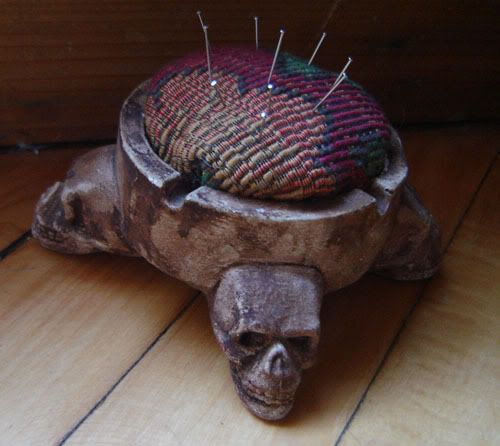 an owl...
a little cup...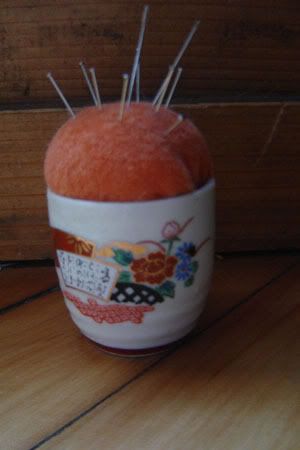 a little bird...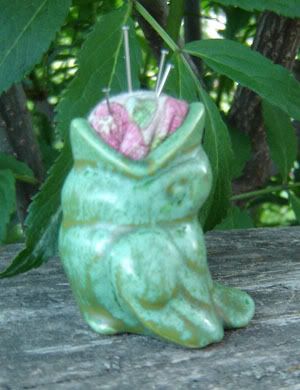 ice cream...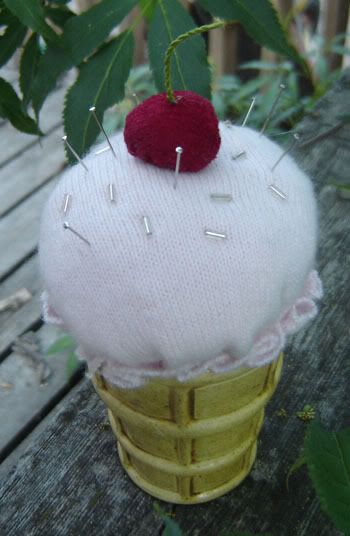 and a foot: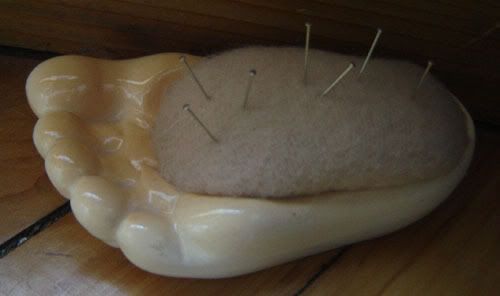 None of these took very much skill but they were a fun way to spend an afternoon.
Thanks for looking!