We sometimes have "theme" dinners. Or "countries" dinners. It's moussaka & baklava. So very yummy! I pretty much throw in a bunch of stuff in the moussaka. It was originally a vegie-only (apart from the eggs, of course), but my hubby is a meat-man, so it's got ground beef...but, oh laaaa it's good!!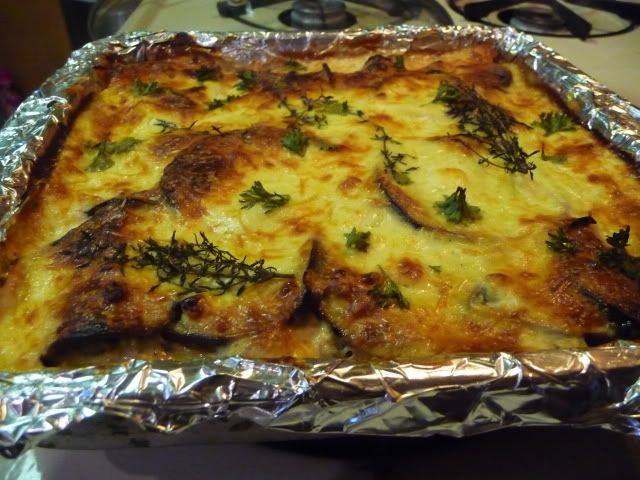 a slice of it (torn apart by greedy house-people
):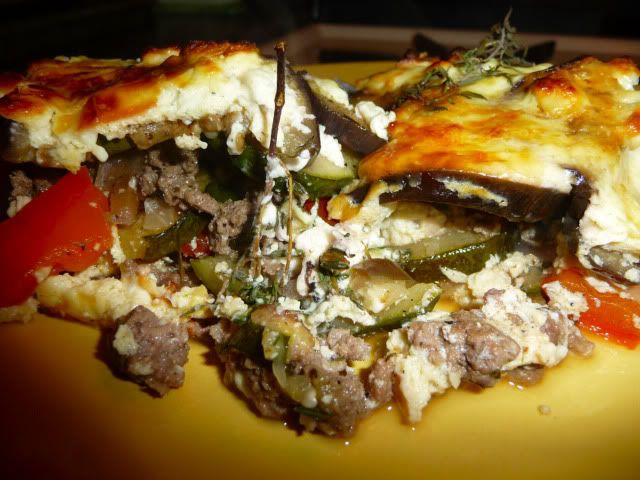 and the baklava:
I used Key Lime honey for the baklava..and it tastes sooooo good!!