I had my last hat eaten by a dog (that's a long story) and, since I just learnt to crochet, decided to make myself a hat instead of buying a new one
I just double crocheted what I thought I should, and it has tons of errors and is a bit baggy at the top, but I like it! and I like the yarn, too. I want to put yet something on the top, maybe a few crocheted straps falling? any suggestion?
a friend of mine says I look like robin hood there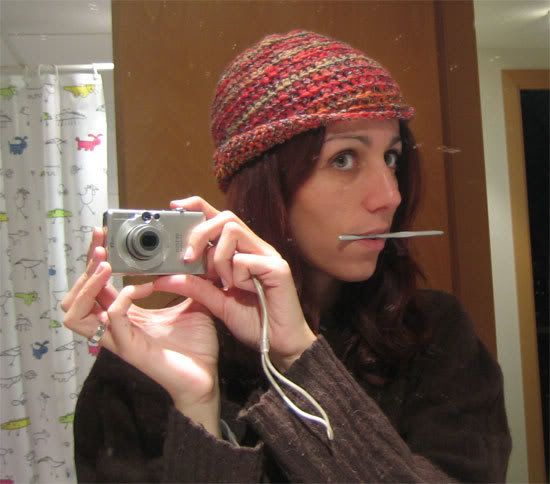 please don't mind the dorky pose, I still didn't teach my cats how to take pics...