I just add rows until it's 12 inches, that way I get the biggest blankie I can.
I haven't done one of these yet that my square came out to exactly twelve inches, so if it's under I add rows and as long as it's not too much over, I just leave it.
that's a way to solve this! but for now I am keeping the little sizes I get hoping the rest will come out in a similar size, too!
I finished completely
it's my first time finishing a complicated granny square pattern and I am SO proud of myself!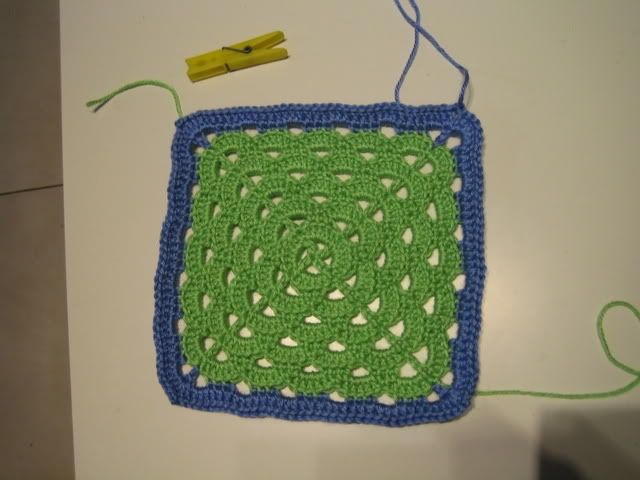 I may end up doing two of each of the twelve squares just like you said, Elensule. these are so much fun to crochet!