Last summer, while nearly immobilized by cramps, I decided I needed a stylish new way to keep my abdomen hot. We have a few of those rice bags, but they don't stay hot long enough, so I took matters into my own hands. Enter Otto.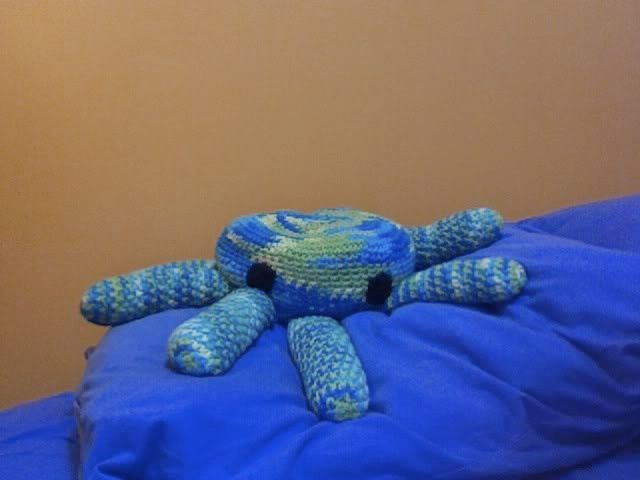 Here he is on my pillow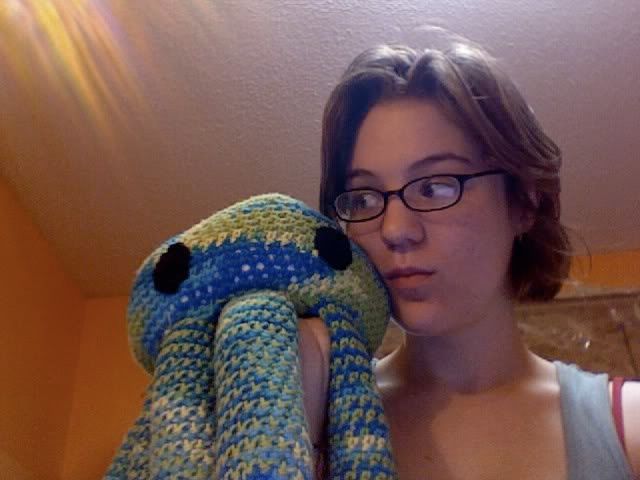 Oh no, he's eating my hand!
He's too big to fit into the microwave, but he fits quite nicely into the oven. Unfortunately, though, one of his legs got a little too close to the element...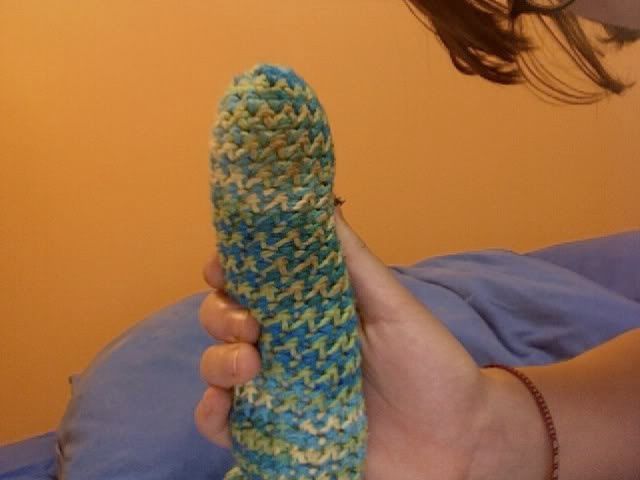 He has a cotton broadcloth base filled with jasmine rice (smells so nice!) which I crocheted over with some of the cotton yarn we usually make dishcloths in.
I hope you like him! He's probably my best crocheted creation yet.