And also my first post in completed projects.
I'm so excited about this!!
My sweetheart left on a three month internship far far away, so I made this baby in the likeness of moi, dorky glasses and all, to send over there.
It's made from a pair of old toe-socks and stuffed with hugs and kisses..and some poly-fill.
For my first sockmonkey ever I think she turned out fairly well.
And now for the photo-shoot, but I've gotta warn you- she's a terrible shutterbug.
Ms congeliality..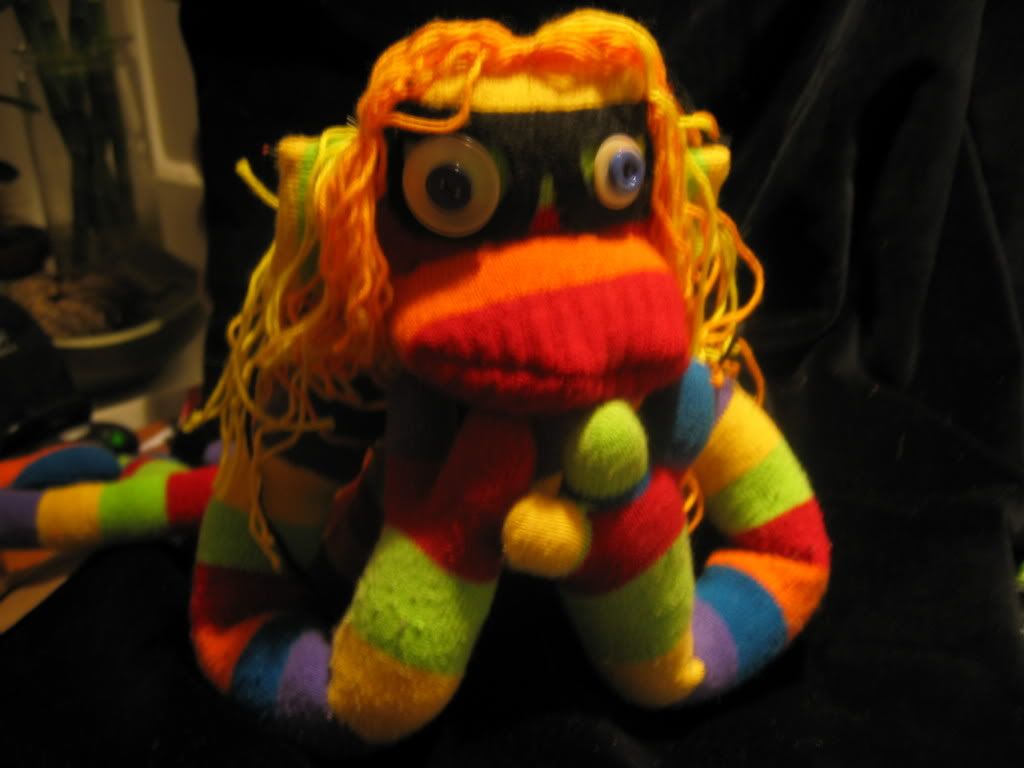 Strike a pose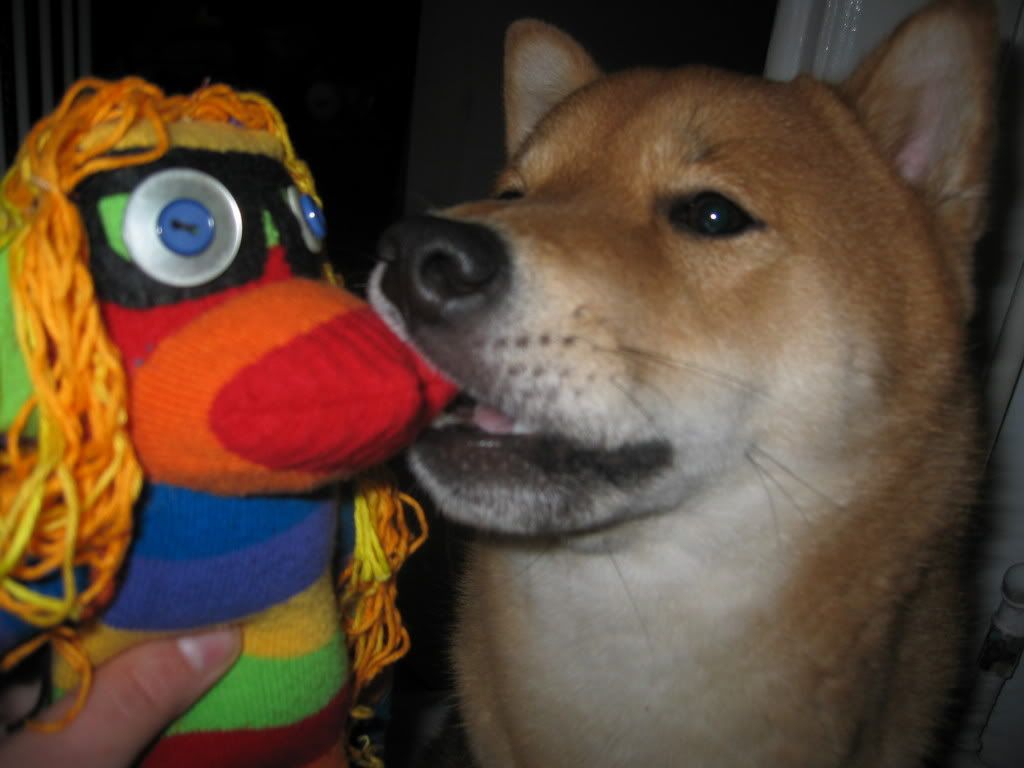 Puppy sez she even tastes like me, maybe I ought to have washed the socks first..
That's it, thanks for looking.