I have spent 9 long months working (slowly) on my baby's nursery. We didn't know the sex until a few days ago when we had to have a special US. Well it is a GIRL!! Willow Susan should be gracing us with her presence any time now, so I had to get the room done done done. Nesting instinct here I go! So here are the fruits of my labors
I started with white walls and an empty room! Don't mind the clutter in some of the pics hehe, I am still cleaning up!
I painted the walls a buttery yellow and put up border in Cathy Heck's "Little Pond" pattern, which the nursery is based on. I covered this hideous lamp, sorry I don't have a before pic, and painted it white. It looked like it belonged in a 1970's basement before!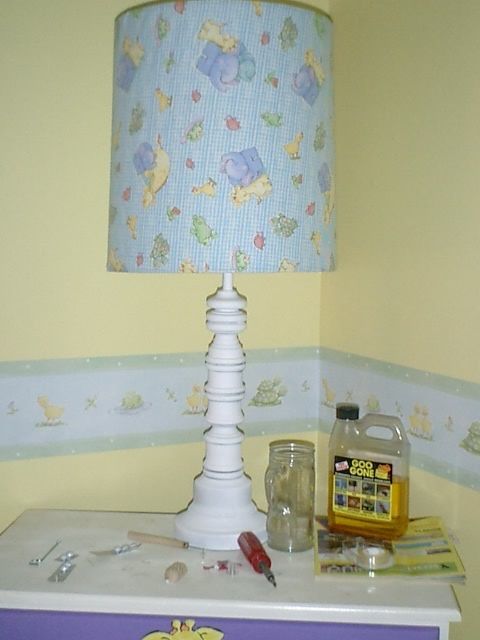 The dresser came next. It had been mine all my life, and has suffered many paint jobs, but here is before: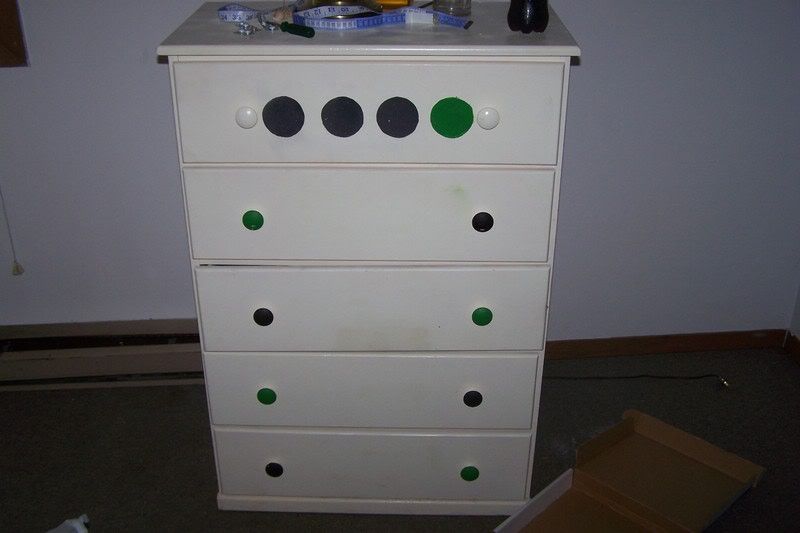 and here is after. I hand painted the baby giraffe from the pattern on the top drawer.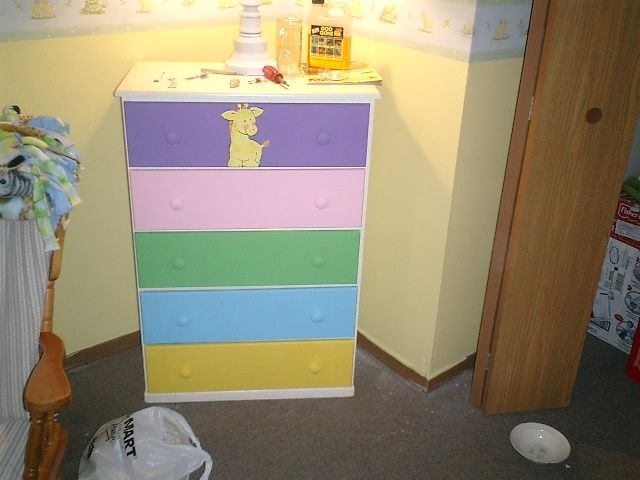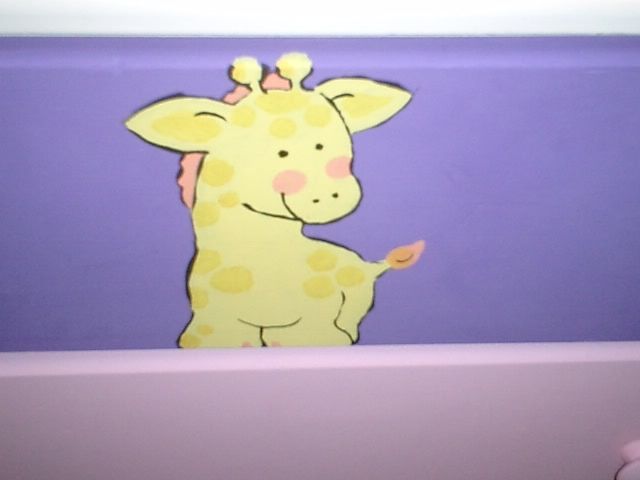 I made covers for the changing pad, and some sides for the table as well to keep things from being shoved off the shelves.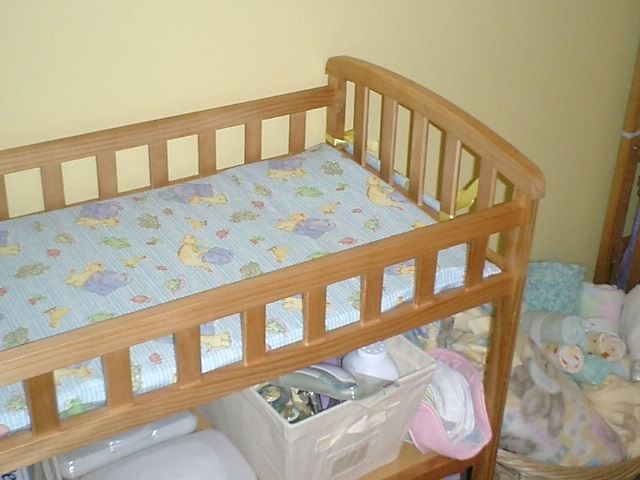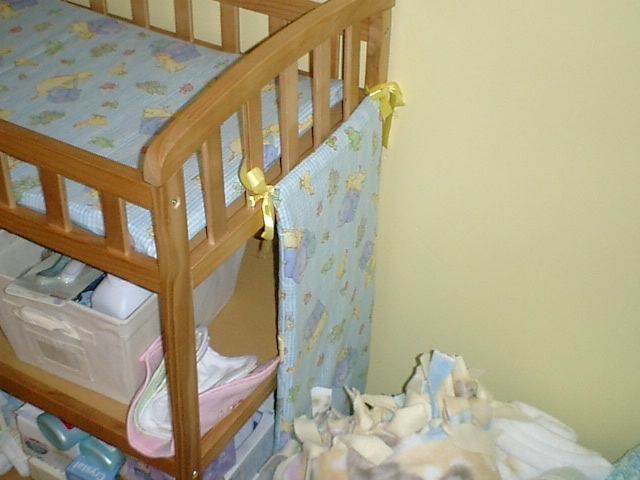 this is a close up of the fabric in "Little Pond."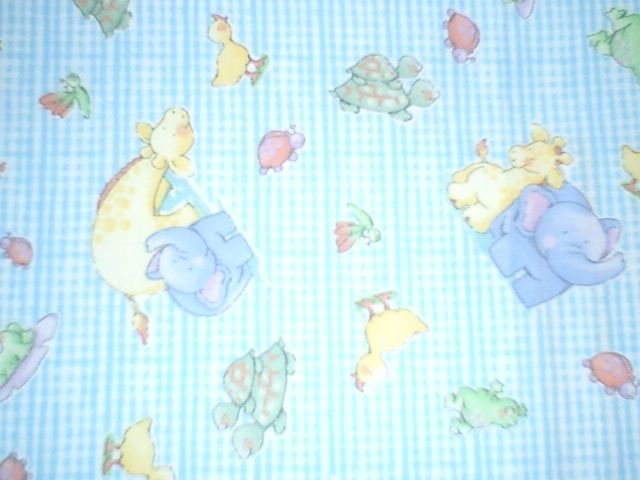 The rocking chair was a bit beat up and got a new cover too.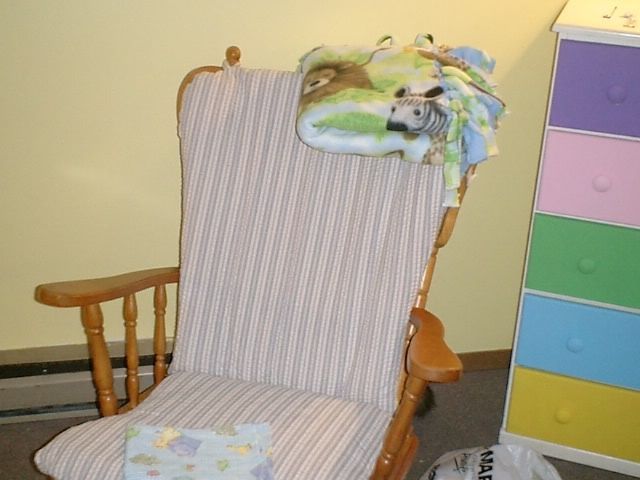 and here is a close up of the upholstery fabric for the chair and ottoman.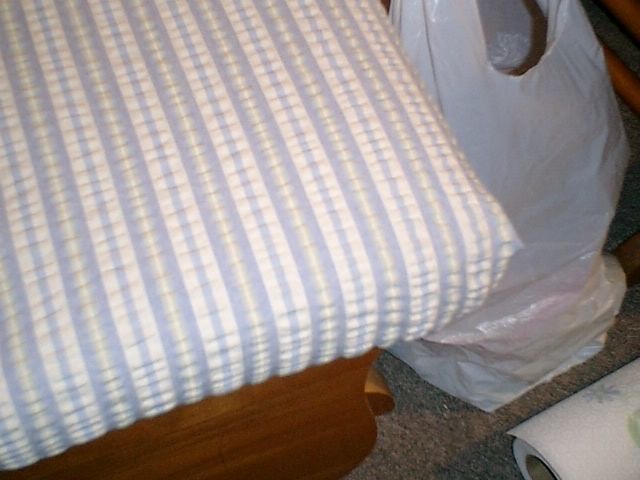 I made a ruffle for above the window, and a bed skirt as well. I only have a photo of the ruffle.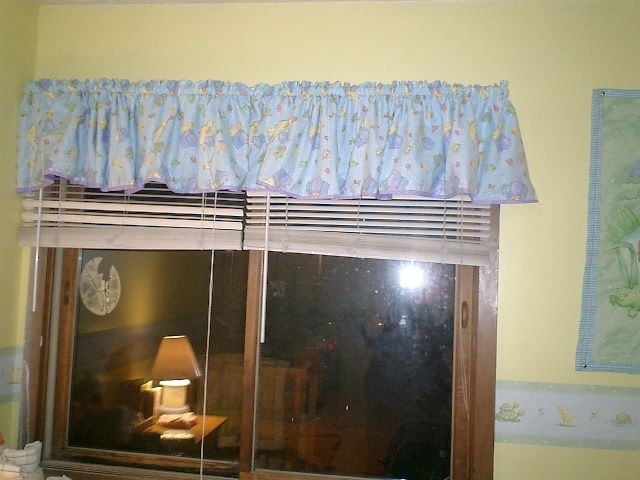 I made a wall hanging out of a piece you are supposed to use to make a blanket. I already purchased the blanket with my bumpers and head board so I thought it would make a nice decoration.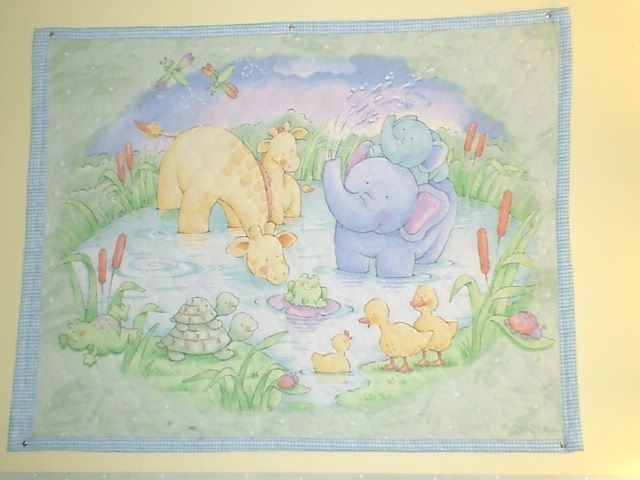 I lastly, finding out it was a girl, made Willow a wall collage of her name. I used some simple wood cut outs and hand painted it. They are stuck up with those nifty 3M peel and stick things!
I hope you like it as much as I do, and I welcome all comments
Ellie