I started my grandmother's flower quilt over winter break and
boy
is hand piecing challenging! Now when I hear that a quilt was hand pieced and hand quilted, I will really understand the time and energy it takes into completing such a quilt!
Here are pictures of the progress. I tried to line them up so that you wouldn't see my dorm room floor. (Not to worry - it has been swept... but even with sweeping, dorm floors never seem clean...)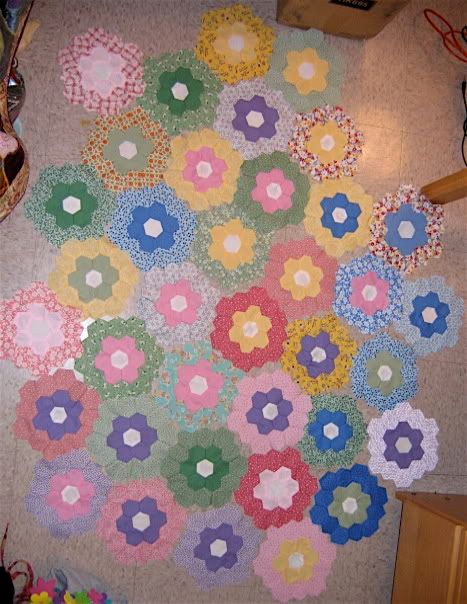 37 so far... no clue how many more to go. I'm going to sew them all together with white hexagon spacers (same white as the middles of the flowers).
Some colors appear darker than they should... they all blend together pretty well (so when you stand back, there won't be those pesky few that are distracting... I hope!)
So additional pats on the back to anyone who has hand sewn quilts (or who only does it) - it's really a long (but fun) process!