I've had a lot of free time on my hands lately so I've been crafting a lot for my pet guinea pigs lately.
Here are some matching cuddle bags and piggy pillows: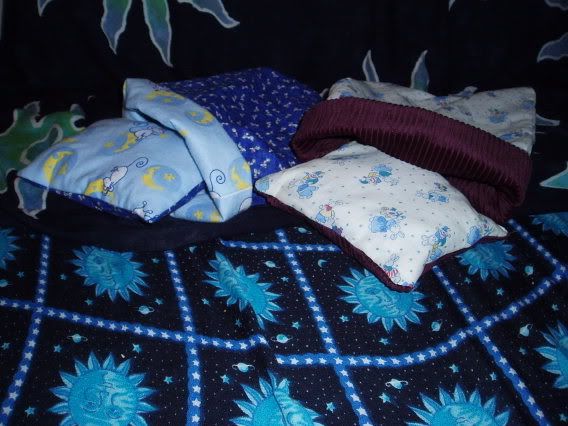 And matching piggy beds (like miniature dog or cat beds):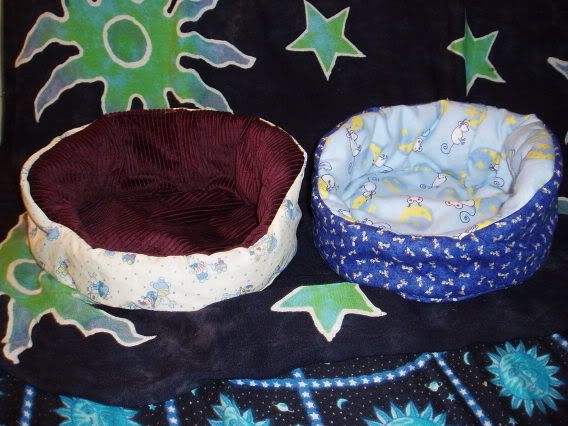 Those are all made from fabric I scored at thrift shops, except the corduroy, which was from the remnant bin. I'm trying to send them to a guinea pig rescue for the rescued piggies. There is a tutorial for making the beds here:
http://www.guineapigcages.com/forum/accessories/17507-how-make-cuddle-cup-requires-sewing.html
.
It's not my tutorial, but it's how I learned to make them, although I do it slightly differently now.
Here is the pigs cage, that I built out of storage cubes and coroplast (corrugated plastic). It's about 28" by 56" and I have two pigs that live in it. There is a ramp, and a second level that I built, and they live on fleece instead of shavings:
And here is one more piggy bed (complete with piggy model):