I knit a few dishcloths lately, though I'd post them. I think I got both of them from the dishcloth page on Knitting Pattern Central.
Dragonfly: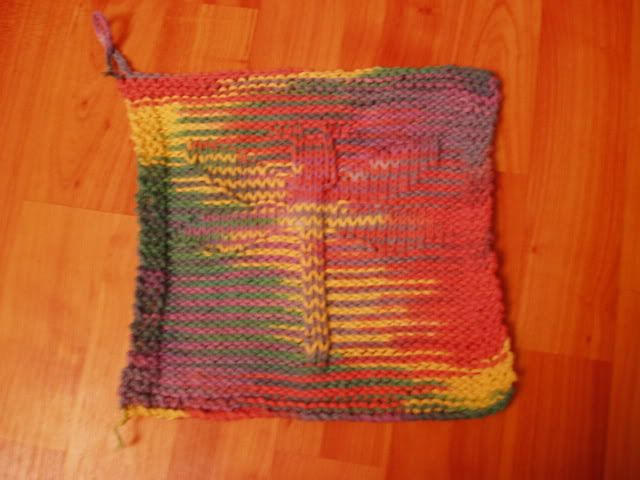 Butterfly (I messed up at the bottom and lost two stitches, but didn't bother trying to fix it properly since its just for myself):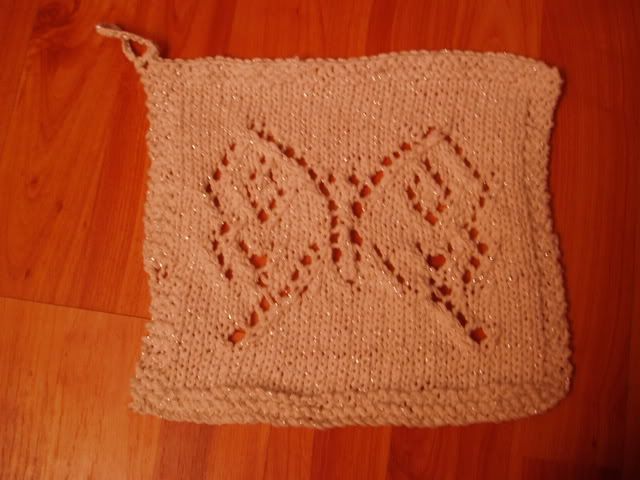 I think I'm going to make the bunny one next.