These holidays I made a new friend Jazmine, who has invited me to her 10th birthday this Sunday. Being as broke as I am, I decided to make her a painting, so after some questioning I discovered that she loves Care Bears, especially Share Bear (because she's purple and that's her favourite colour
), so I made this:

Excuse the dull-ness of the photo's - my camera's a heap
Here are the close-ups: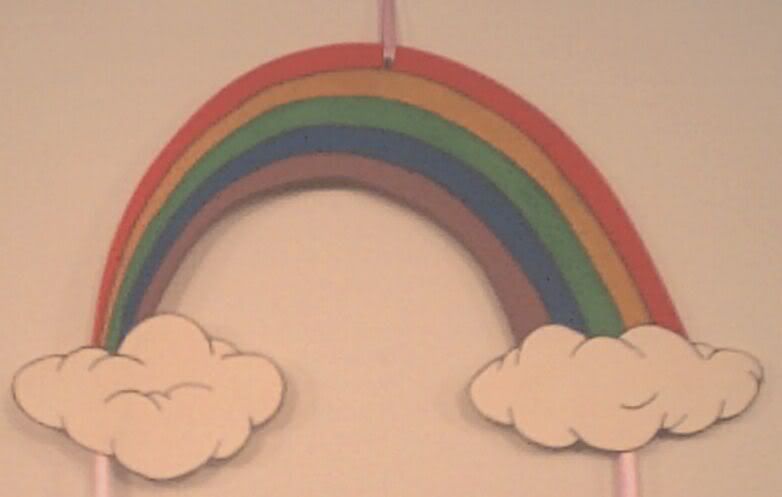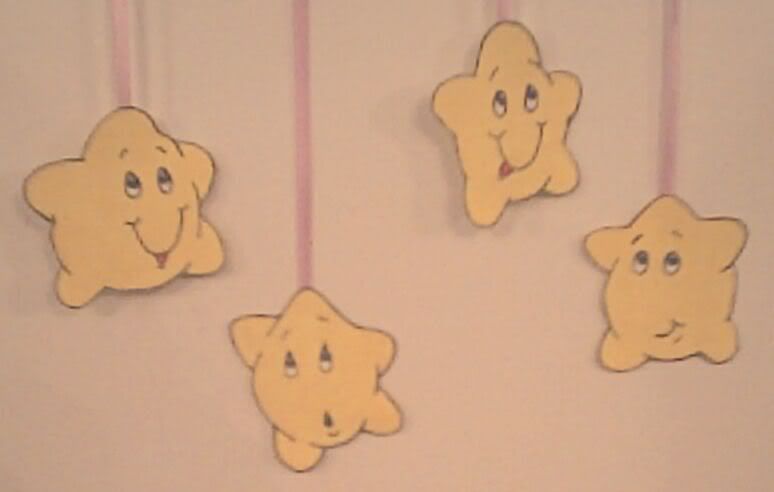 I used gouache and outlined everything in black permanent marker. The Care Bear and rainbow are painted on 3mm MDF and the stars and clouds are painted onto card. I drilled holes in the MDF and strung it all together with ribbon.