Here is what the lovely kartiana sent for me!
A lovely bracelet and necklace!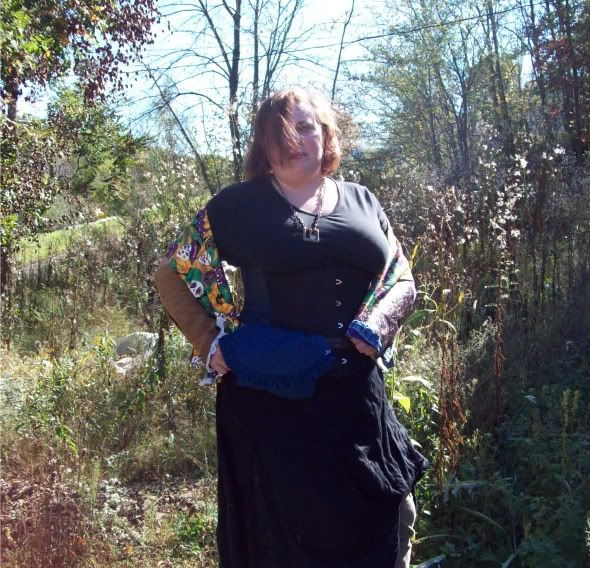 theres an awesome belt with attached pouch (quilted and ruffled!)
2 different arm covers!
one is leather and lace, and the other is purple, and denim, and embossed pleather!!
the leather one laces up and the denim/pleather one has a snap and d-rings!!
She also sent the beautiful masks febric thrown over my sister's shoulder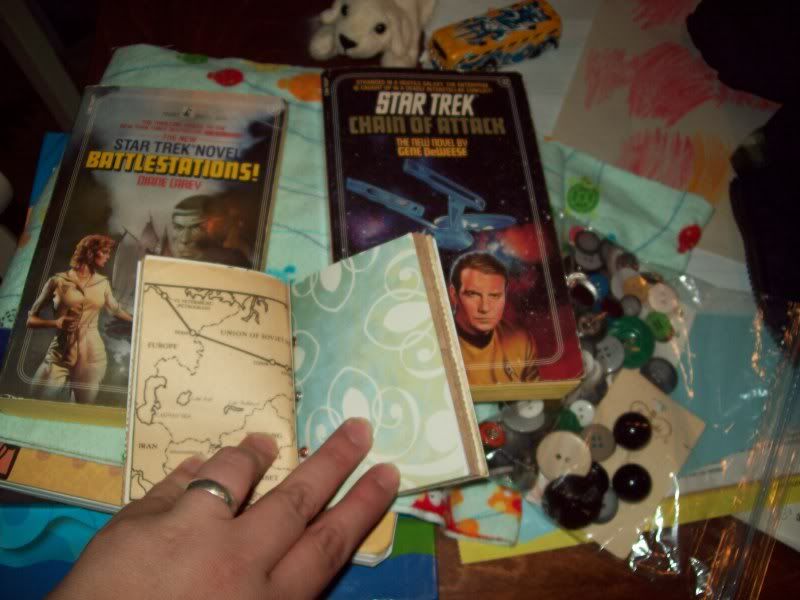 also got a handmade mini journal with found paper pages (in case i want to make notes of where my food caches are hidden! 2 Star Trek Books, a bit of adorable flannel, and buttons!!
(how did you know I wanted buttons!!)
Thank you so much, I love everything!!