Hi.
I wanted to try something new today. I wanted to draw a face, like a portrait. So, off to a how-to site and read various tuts.
OK, really, I tired of fiddle-dillying with my brown disaster top and skirt for a while.
OK, time to tread new ground. My doodles don't have faces. So, here it is, a lame attempt to actually draw a face. I know I have a very long way to go. Please humor me..
I sketched this: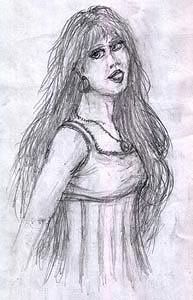 Well, I decided to try coloring it.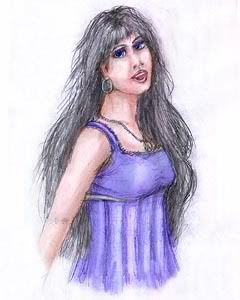 So...
Do I have a chance or should I give up now?