An attept at real art... Not much of a dragon, or self, even. It's not all the way done and I don't know if I'll finish it.
Like who would be scared of a red-dish-pink-ish dragon with a big heart on it's breast?
Maybe a Care-Bear?
Anyone like my nightgown? It's another of my 'fashion doodles'.
Here it is in a small size so I don't waste valuable internet loading time: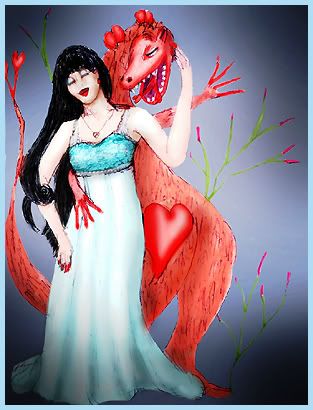 Any input graciously accepted.