Well I know everyone does this but awhile ago on Halloween my mom got angry at me and sent me to my room. I was pissed and decided to take it out on some cheap shoes I got at Wal-Mart.
side view:
Head on: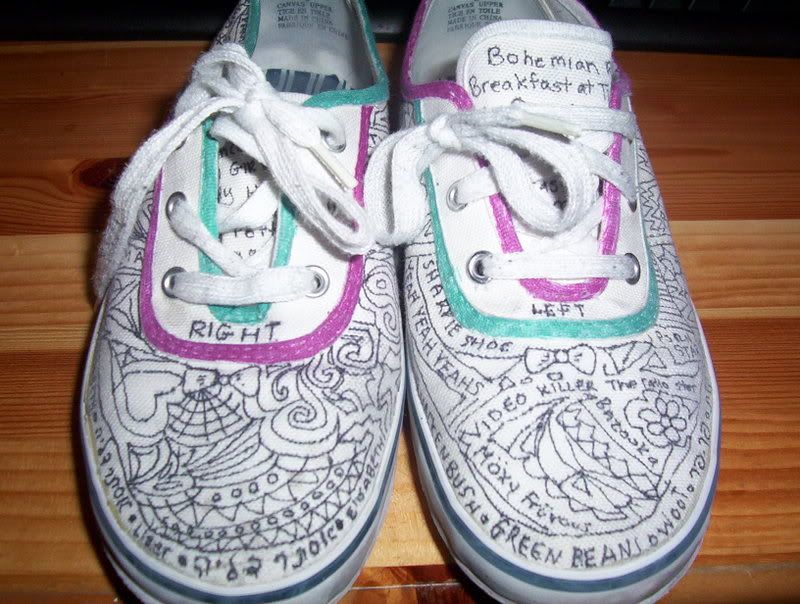 other side: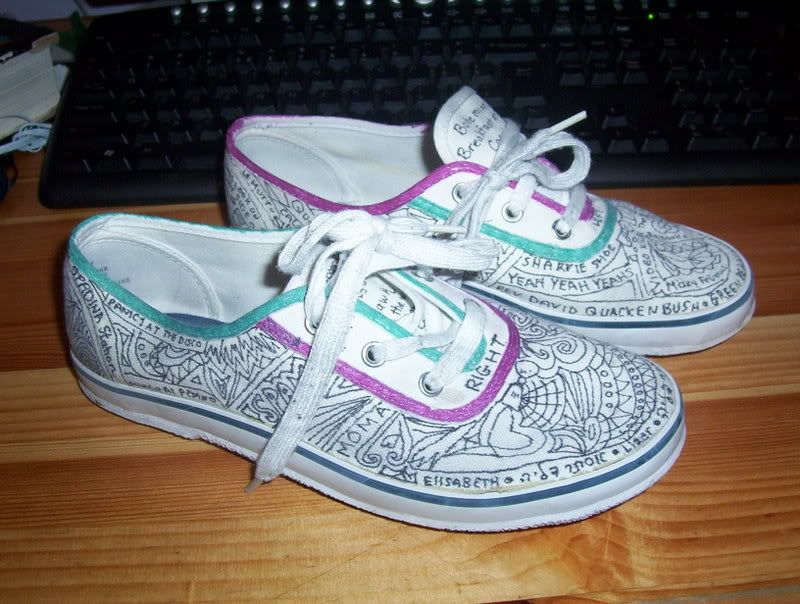 close up (handily labelled left and right)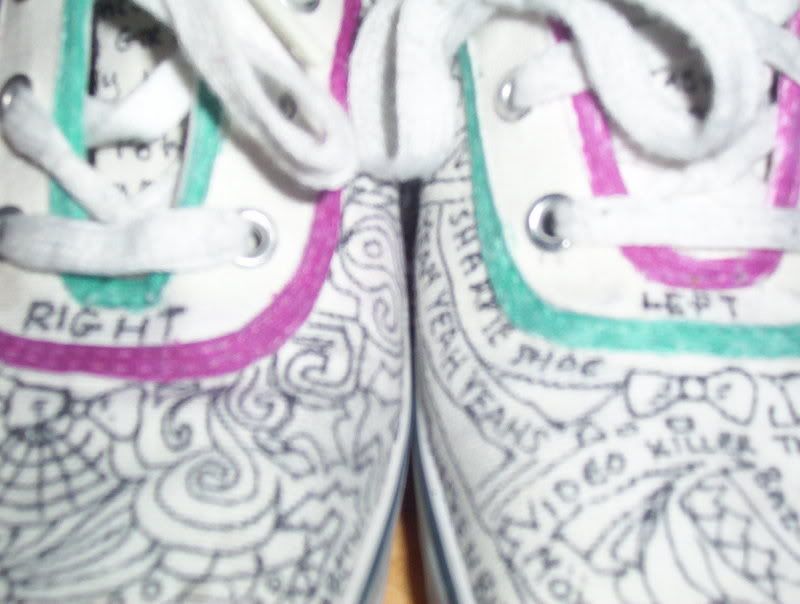 Its hard to really make out what it says but its mostly random stuff that is guaranteed to make me laugh, good songs etc..
Thanks for looking!