So, I've been learning some new stuff recently. I finally found somewhere to buy organic cotton pretty cheap, so I dared to try spinning it on a regular spinningwheel (not a charka) and it worked! And it was absolutely wonderful! This first picture is a 2-ply yarn. 100 g, about 200 metres.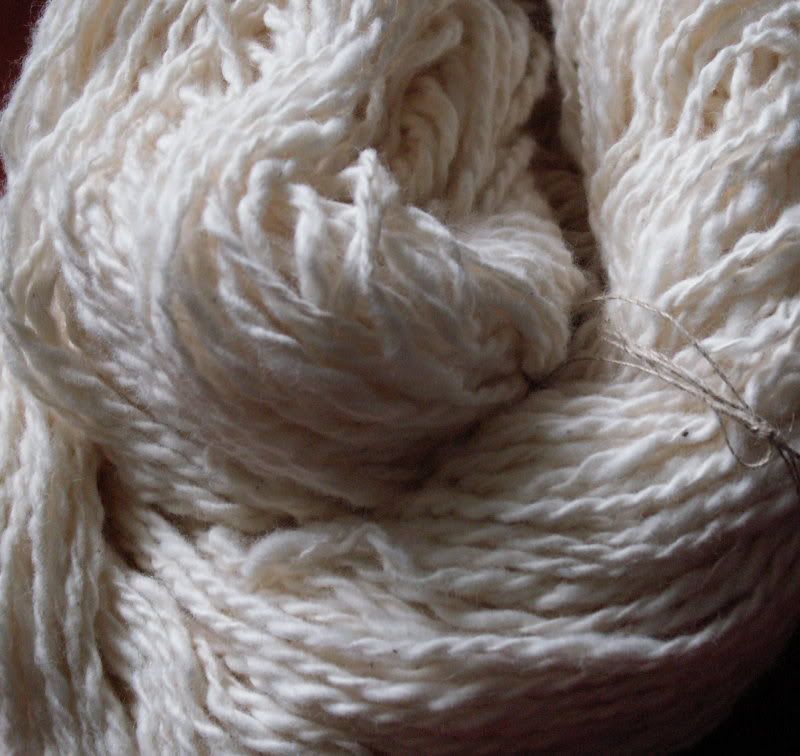 then I tried dyeing the cotton before I spun. It was for some reason really difficult to soak the cotton. Even after an hour squeezing in the water everything wasn't dyed. But it actually didn't turn out too bad. This is just a small skein. about 25g and 150 metres. I think I've never spun that thin before.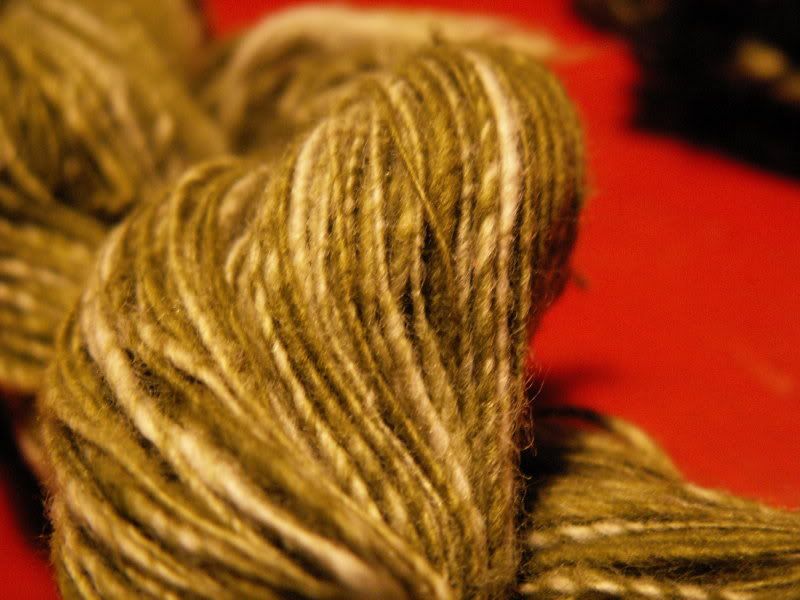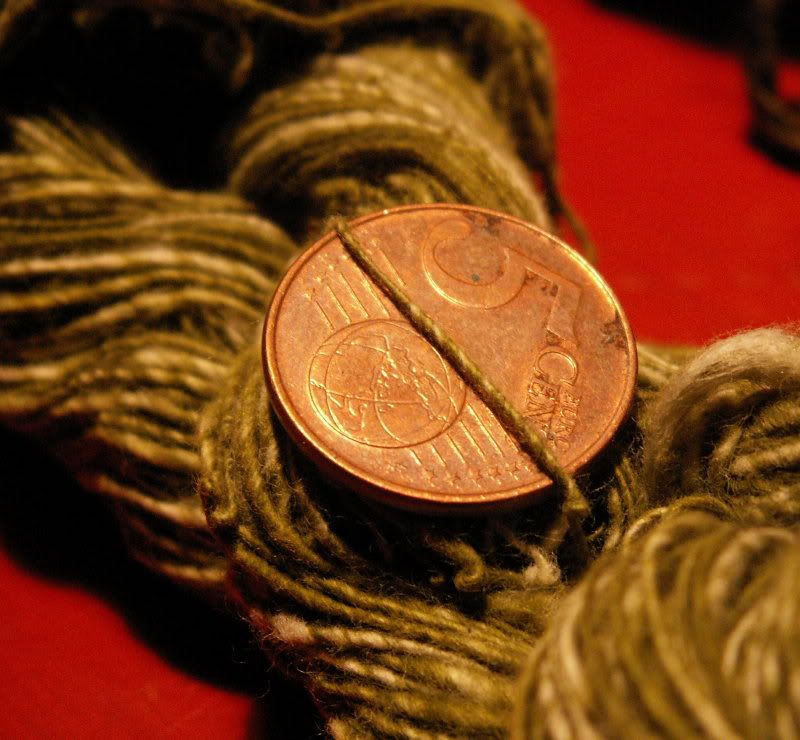 I dyed some soysilk at the same time, and it turned out really great (even if you wouldn't think so by looking at the picture). Soysilk is really beatiful, it's a shame it's so damn difficult to spin. anyone got any great tips on how to make it easier?