Okay, so I decided to finally get off my bum and actually post stuff.
So this was a gianomorous blue t-shirt from Michaels. I saw this:
http://i32.tinypic.com/2r4ndiw.jpg
and thought, 'Wow, I could kind of make that,' And then...I did....kind of. It's pretty much the same but I had three buttons on each side (you can't really tell in the pics due to my crappy photography skills, but one button kind of fell off. oops) and it doesn't criss cross in the back.
Front: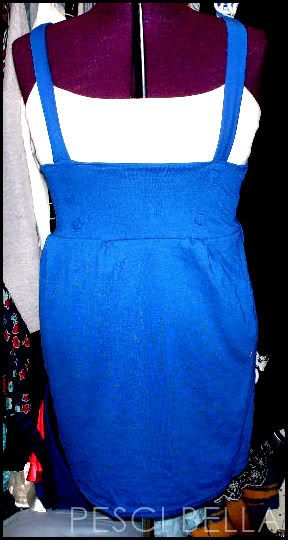 Back: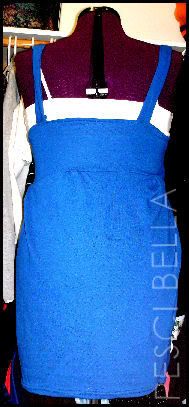 Buttons (the good side
):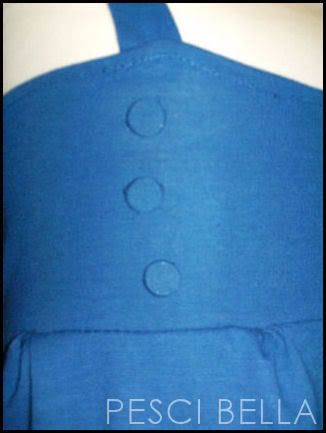 Bodice close-up: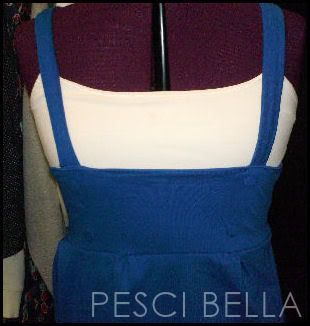 Onto the next surgery. So, I made this dress. Cuz I was bored. That's pretty much it. Oh, well, I used 1 giant black t-shirt and some rad plaid fabric I had.
Front: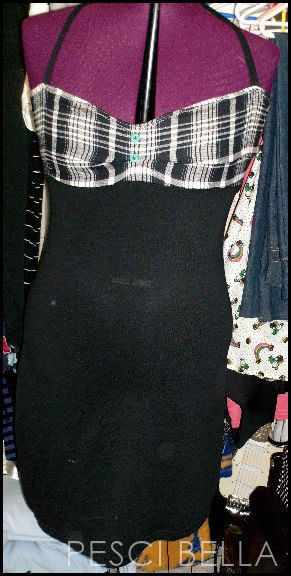 Bodice (or as my friends and I like to refer to it: the booble region):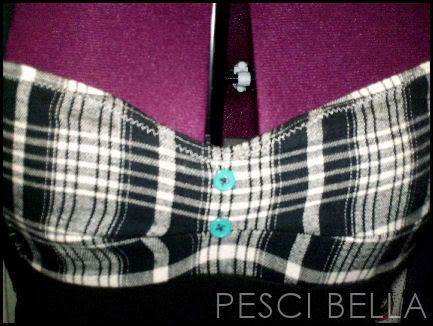 Back: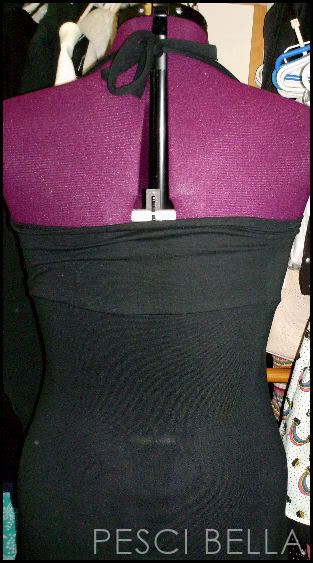 This one was for V-Day. Um, I used a big pink t-shirt, and I wore a shirt under it and this belt. The binding is from the rib knit in the original neckline. Um, the straps aren't finished cuz I was going for the 'punk-edgy' vibe (actually, I was too lazy to
)
Front: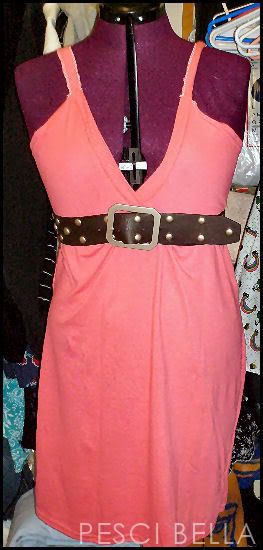 Bodice:
Back: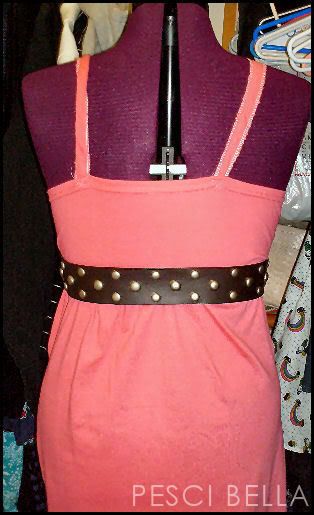 Okay, this one has a story. I bought this shirt in a thrift store and was like, 'I should make a hoodie out of this.' So I cut the shirt in half on the non-graphic side and tried to put a zipper in. then my machine decided to eat my t-shirt. so then it was all holey and too small to make a hoodie, but I had already cut it. So I set it aside, and behold, I found it again and came up with a solution!.......
Front: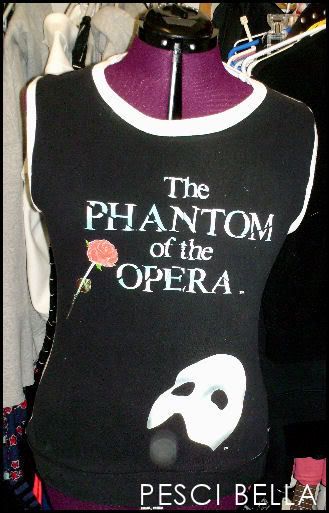 And then VABAMM!!!!!!!!!! Add another t-shirt to the back and you're good to go.
Back: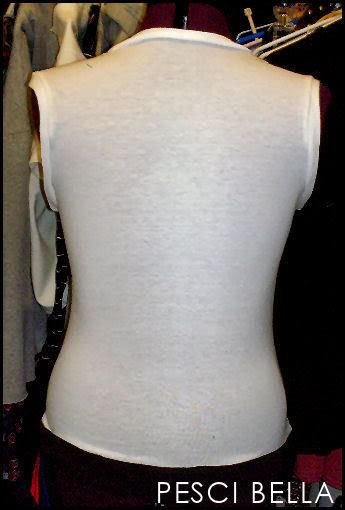 And so you can see the awesomeness of TWO colors (At ONCE!-kinda):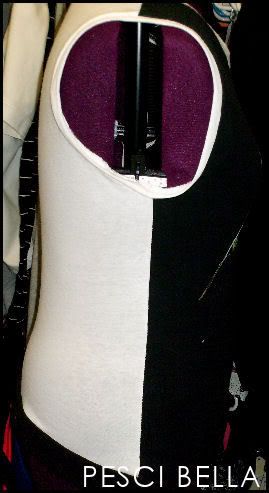 And now just for your amusement, my dog wearing a little hat I made for him out a Post-it note, and clearly not too happy about it.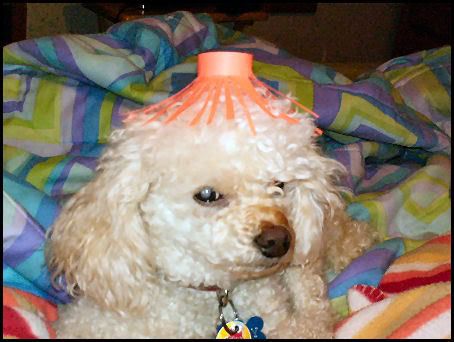 What do you think?