This is based on a vintage granny rectangle pattern that I could swear I saw on here, but I can't find the original post or the subsequent pattern write-out. It was a little different than the being done for the CAL.
I love this pattern, because as much as I love granny squares, I'm just anal enough to dislike squares for blankets because beds are rectangles!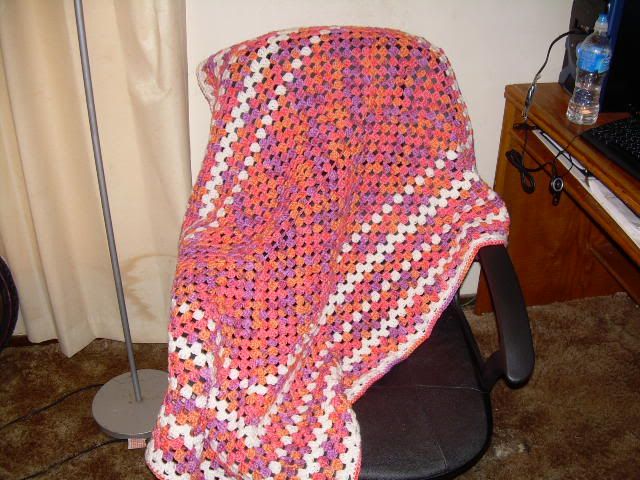 My son told me when it was done, it's made with Red Heart Kids for the varigated (sorry, all the bands were thrown away a while ago, so I'm not sure what the color is) and RHSS in soft white for the contrast color-basically to make it a little bigger.