Hey!
I recently completed this monster of a dress for the Recycled Runway show at my school. It was my first time ever making a dress from something that wasn't fabric so I wanted to really challenge myself. I picked up three large spools of fixture wire from my local Habitat for Humanity thrift store, some speaker wire, and some hinges and swing locks for the closures and raided my own stash for steel wire for the frame and lots of hot glue.
This dress was a huge challenge because the hot glue was very temperamental and would not hold the metal fixtures onto the dress. I ended up fighting with a few different kinds of glue to try and keep everything together and e6000 finally worked. The dress is constructed so that it opens up from the back and the hinges in the front allow it to swing out so the model can get out of it. The dress had to have strips of fleece glued to the inside because the edges of the wires were very sharp and were poking my model!
All in all I'm pretty happy with how it came out. There are some things I could like to do differently to make it cleaner and more sturdy, but I'll probably never do it!
Onto the photos!!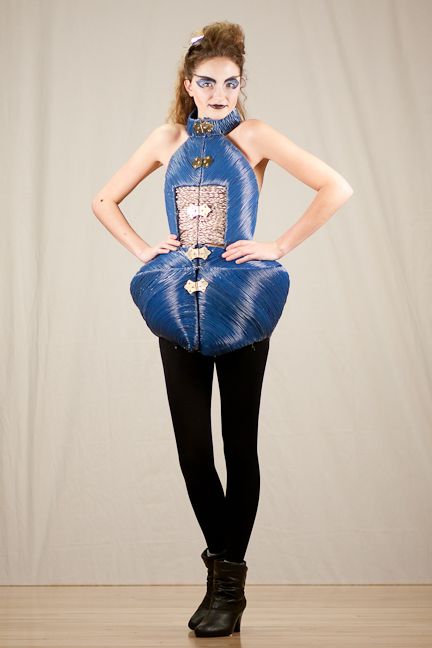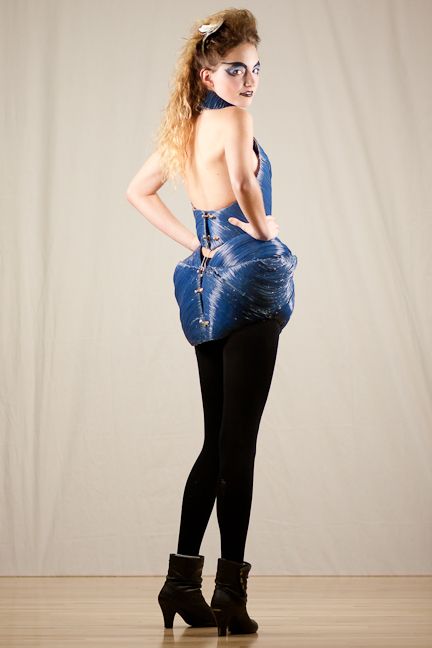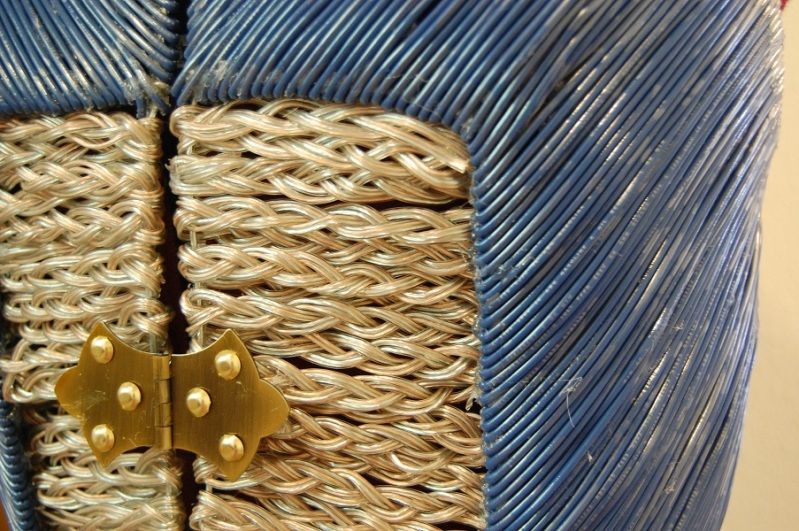 In progress!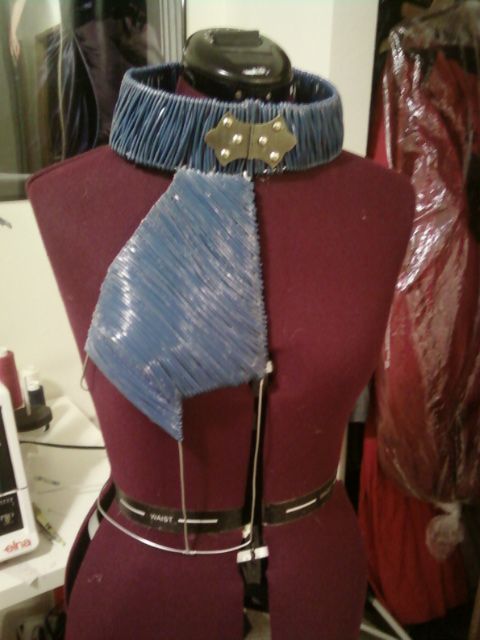 As a bonus you can see the Recycled Runway Show on Youtube
http://www.youtube.com/watch?v=HG7AWEakvBQ
and see the dress in action around the 45:50 mark!
Thanks for looking!!