so I've had this white cotton eyelet forever, just waiting for the perfect summer project to put it into. So here we are: I designed this top and drafted the pattern a couple weeks ago, but all the hand-sewn bias took forever.
details: blouse is unlined, except for lined yoke. Top part of yoke is sheer ivory net, and bottom has stitching detail and (flat, not corded) piping. Everything is trimmed with 1/4-inch bias that I made from some red printed cotton. It has a shirt-tail hem, and oh yeah - it ties in the back at the neck. =)
front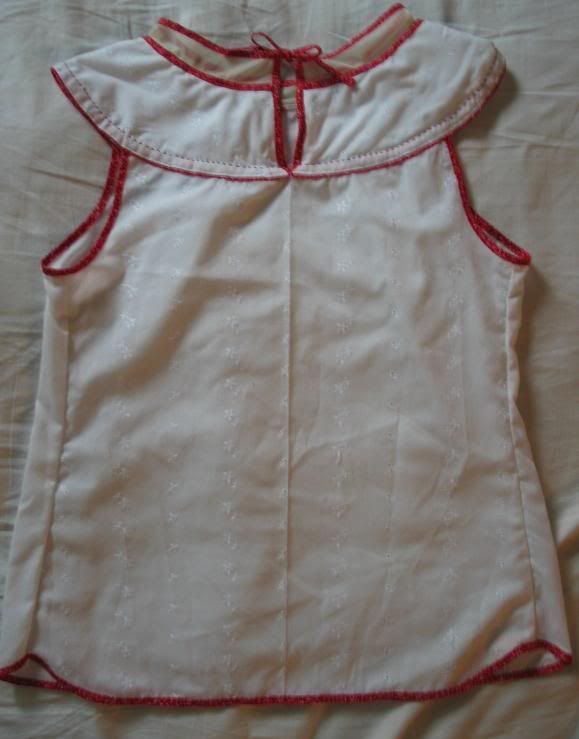 back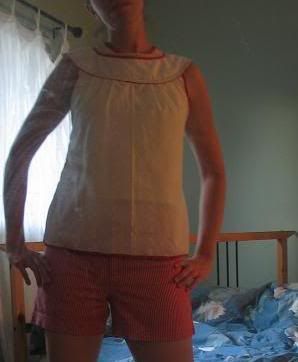 on. weird angle, I know. =)
whaddya think? you like?