This shelf has been in my mother's house since i was in junior high. It has been in every room of the house and never really been liked. My mom was finally going to trash it when I decided I'd try to give it life.
This is what it started out as: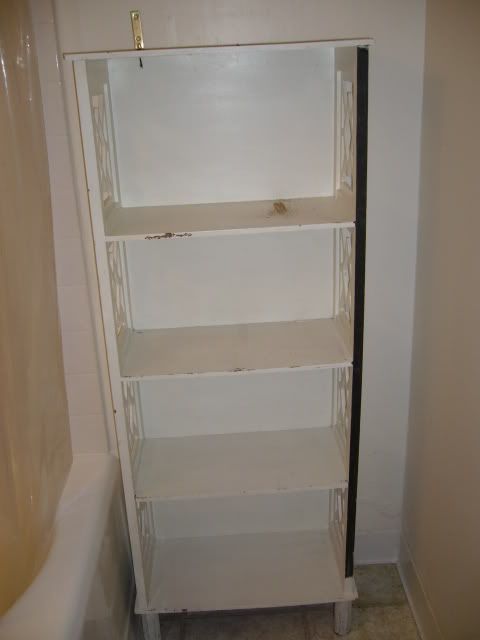 It's pretty beat up and that black stripe was my attempt to paint it.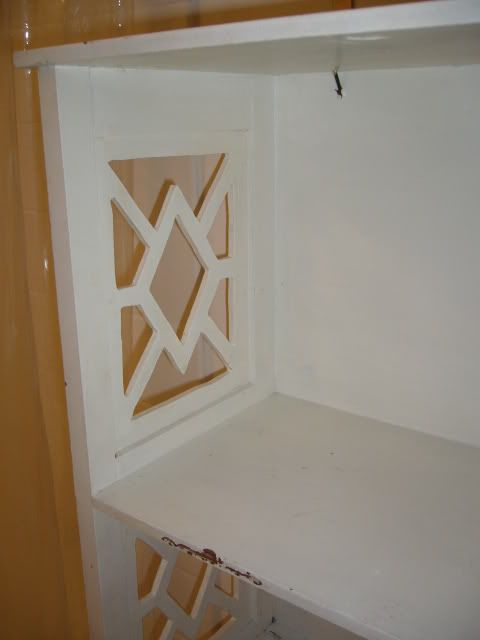 I built some wooden boxes to slide in as drawers sort of and I painted them from inspiration by my favorite director Tim Burton.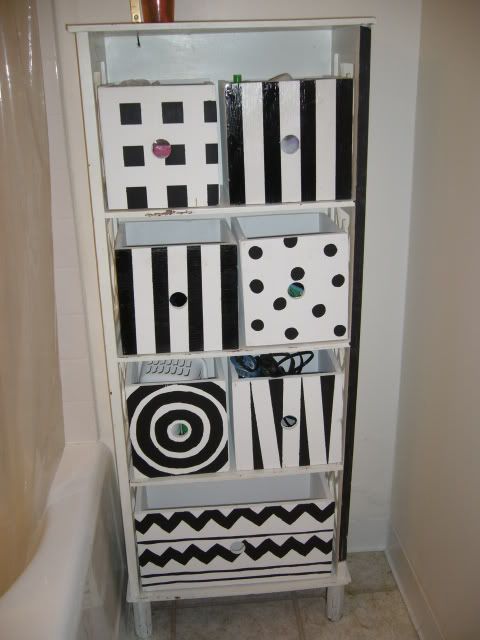 I'm not real happy with it though. It needs something and I'm thinking with all the black and white in my bathroom, I need color. I found this can at Goodwill and I absolutely love it. I would love to incorporate this inspiration into the shelf somehow but I'm stumped.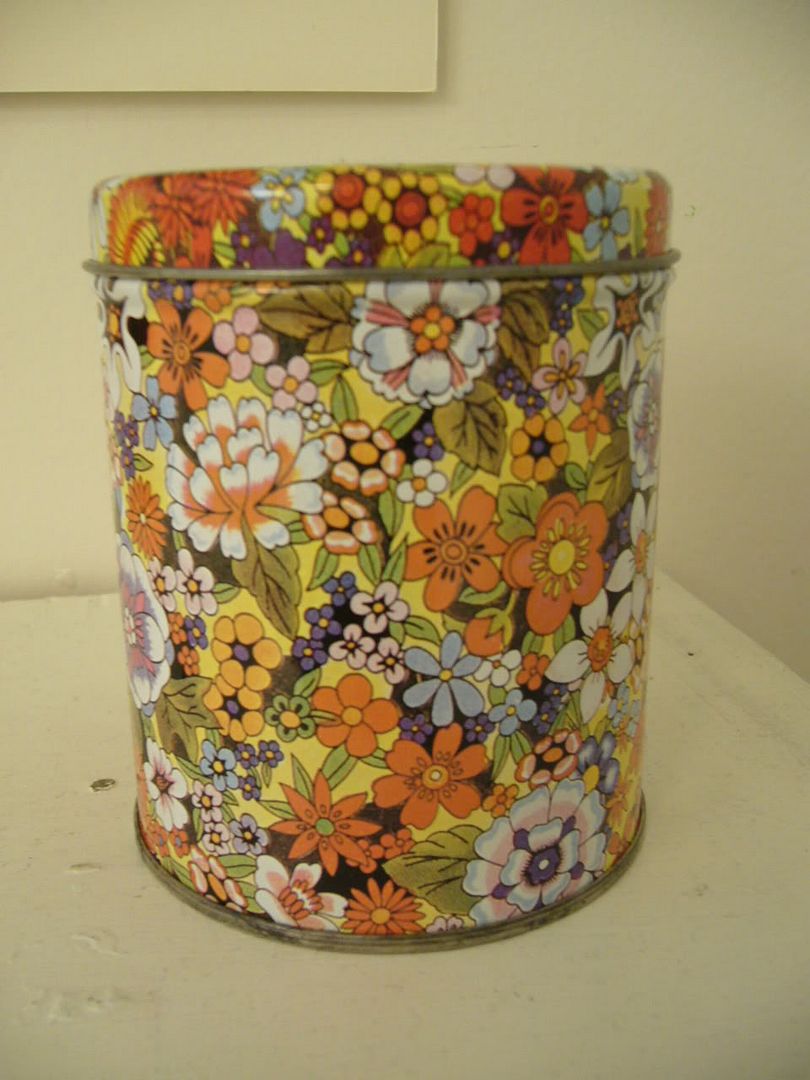 I live in an apartment that was built in 1943 and I love the vintage feel. This may help in deciding what to do here. I'm open to suggestions and I don't care what happens to the shelf. I wouldn't even mind repainting the boxes. Please help me, I need some ideas!!!