i wasn't sure what category to put this in, but i think it fits here, as it is similar to the felt bird pins i posted.
anyway, i'm going on a roadtrip w/ 2 of my best friends, we're flying from here (honolulu) to LA, then driving to austin, tx.
to celebrate/commemorate this trip, which i'm soooo exicted for, i made us all matching luggage tags:
(the 3 bird ones are for us, and the horseshoe one is for my sisiter who is going to vegas for spring break. the horseshoe one was inspired by something similar at urban outfitters).
front: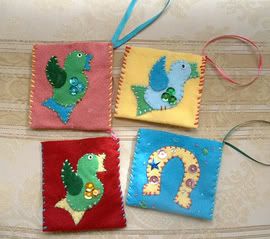 back: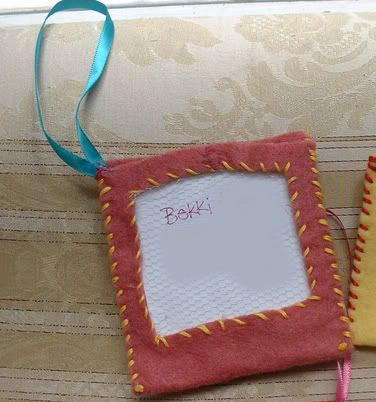 i just cut out pieces of felt and stitched it together with beads, & sequins, using embroidery floss. easy as pie--though kinda time consuming, b/c i really didn't know what i was doing, and didn't really start w/ a plan.
the netting over the address part on the back (which might be hard to see since i blurred out my address) was a bit of an after thought, because when i finished it i realized that the cardstock i had in there could easily just fall out. I also sewed in a snap, which you can't see, that holds the card in and keeps the tag from opening.
the only real problem is that they are really pretty and nice, and kinda fragile. i don't know if i really want to put them on my luggage that goes through who-knows-what once it leaves my hands. maybe we can put them on our carry-on's. hee.hee.