Here are a couple sneak peeks at the projects I have done with my SS patterns.
Skully tote back. MAde this with the help of my "Little Visitor"!!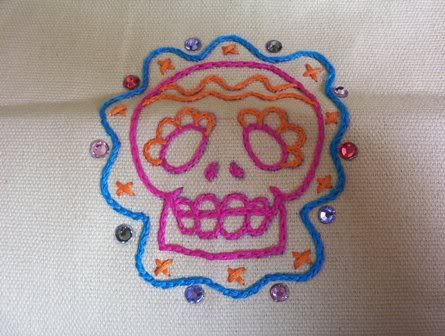 A reflection on how I feel about Onions and Mondays. Stitched on a Martha Stewart Day of the Week kitchen towel (Monday). Made the set for my Grandma's Mothers Day/Birthday gift.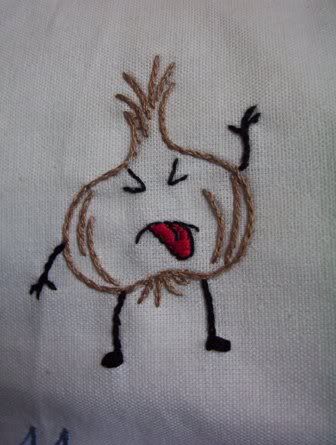 I'll add more pics as I get them uploaded! Tell me what you think and I cannot wait to order some more patterns!