This is probably my first modification that I actually did right XD most all my other ones don't fit or aren't fit for public viewing, I'm rather proud of it :3
But I digress, it all started when I got a job and they required us to wear white t-shirts underneath our polos... so I went out and bought a bunch.
They then decided to change their minds and make us wear black.
So now I'm stuck with a bunch of poorly fitted, white t-shirts. ew.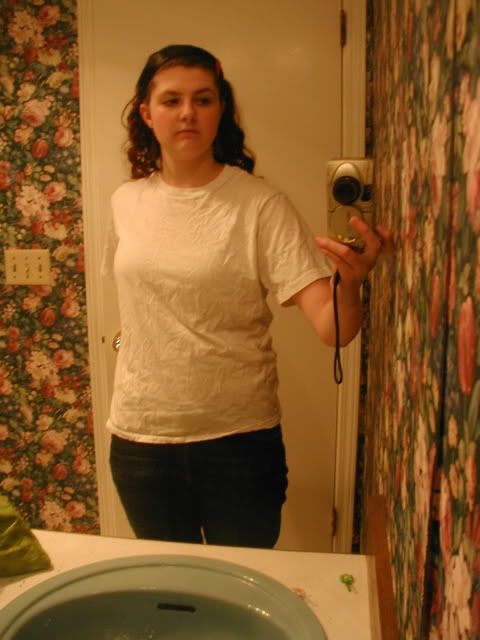 Look at that! Not only do I look terrible, I have no arm. This is what work does to you, folks. It steals your arms and sells them on ebay. bastards.
But fear no more! With the help of my scissors, sewing machine, and some nifty fabric this shirt is now properly rockin' =D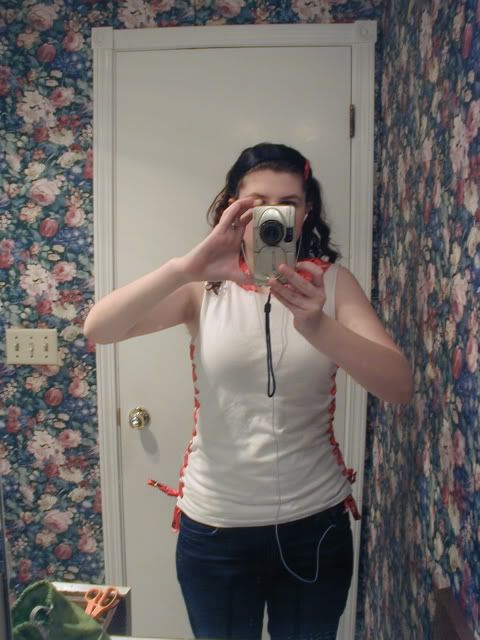 Hurray! My arms are back =DDDD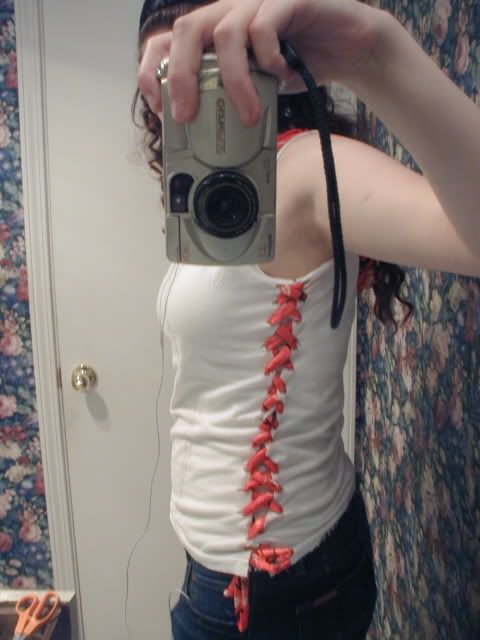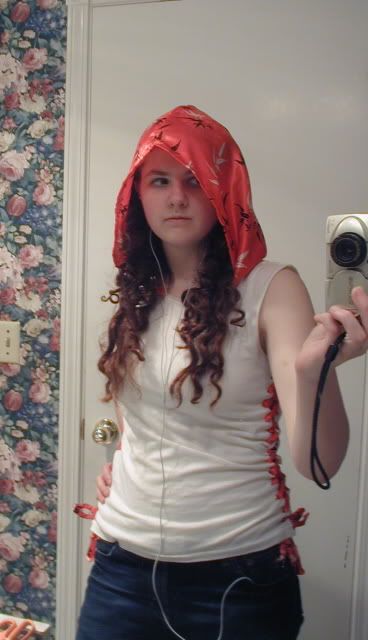 I love this hood so much ;~~~~; <3333
EDIT
Sorry this took so long to get up. I wanted to scan the book I got the tutorial from, but my friend is borrowing it and won't be able to give it back for a little while. So here's a very rough pattern that I drew up in Paint. I hope it helps ^^;;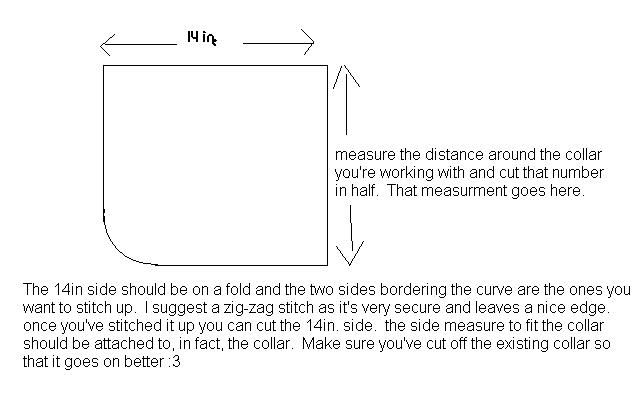 Link to the full view:
http://img.photobucket.com/albums/v610/10_6madhatter/hoodpattern.jpg
I'm hoping to get the better version scanned and upped soon, if you get stuck with this one lemme know and I can try and help the best I can :3