Lydia, thank you!!!
I love the pattern for the slippers. I made a few already. This is my pair, the others I gave away as presents.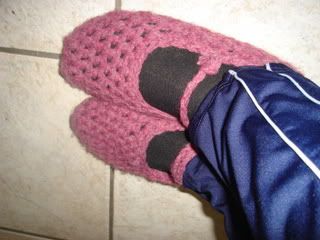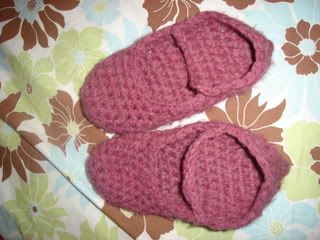 I also taught my sister how to make them since she still doesn't know how to read patterns.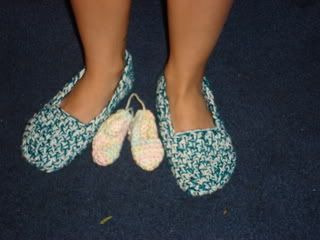 these are the ones she made. She also follow the pattern to make baby versions.
Also we both used a k hook to make them more fitted. Well I'm off to make more slippers.