i have a craft fair coming up in june (my first one..) and I needed something to hold all of the resin rings/button rings that I make, so I made one of these out of a wooden tray from wal-mart, packing foam we had in the garage, sheets of felt, hot glue and paint!!
I have another tray, so I'm going ot make another one to seperate the buttons rings from the resin rings... but for pictures I filled the one I've already made up.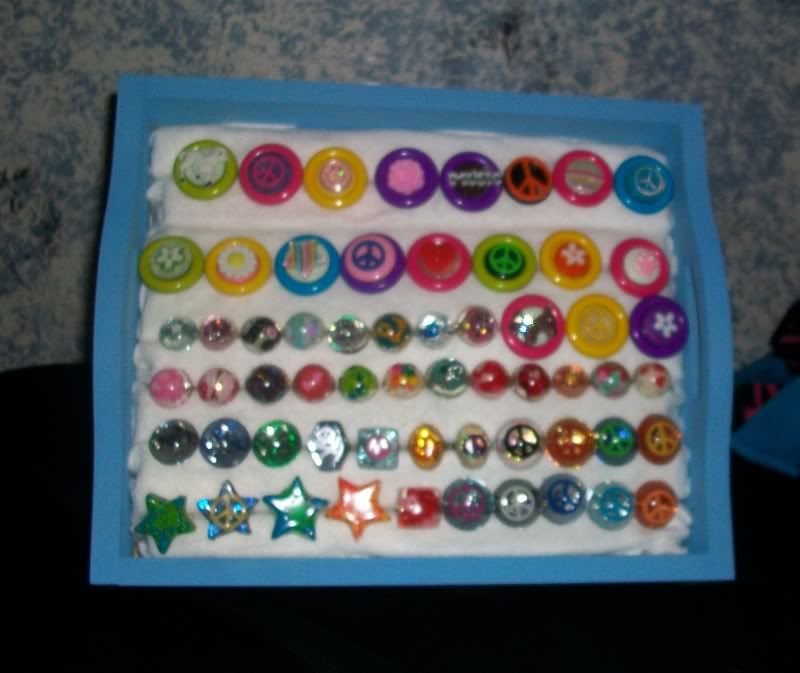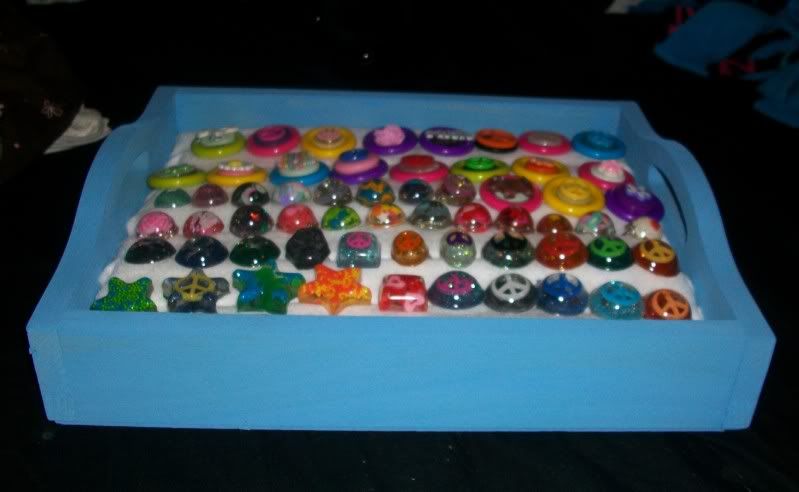 comments and criticism welcome!