Well, the cake was a big hit!  I only used one box of yellow cake mix, but still did the three layers.  I didn't read your post about the two boxes until I had already baked two layers, so I was a little afraid after I saw how itty bitty the layers were, but they turned out perfect (soo moist and just the right browning!).  I had planned on taking pictures of the process, but my brother-in-law showed up unexpected, so I forgot. 
I loved the frosting I used, it was soo yummy and easy to work with.  One of the reviews said they had a problem with it 'melting' when left out, but I did not experience that problem.  Here is the link to the recipe.. 
http://www.recipezaar.com/89207
  I also used the marshmallow fondant, which worked very well.
On to the pictures!  I forgot to put wax paper under it, so please forgive the messy bottom!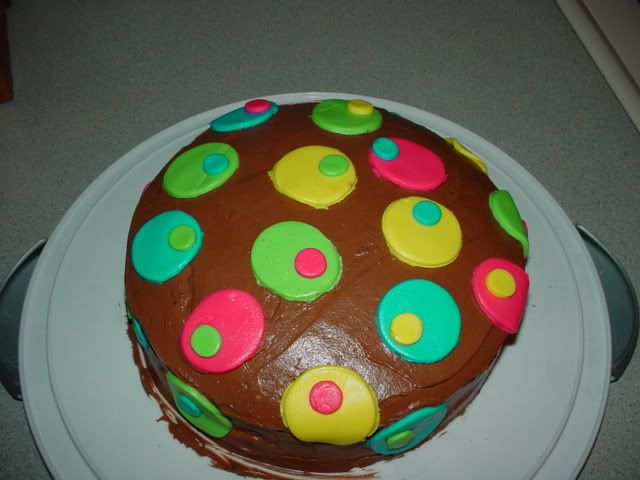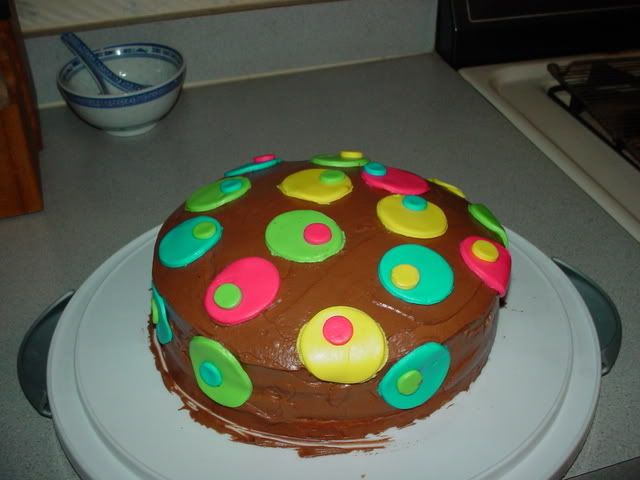 She absolutely loved it!  She went around showing it off to everyone and made sure that I took lots of pictures.  We had a slumber party at the Holiday Inn last night, and the cake was a hit, and a great source of entertainment...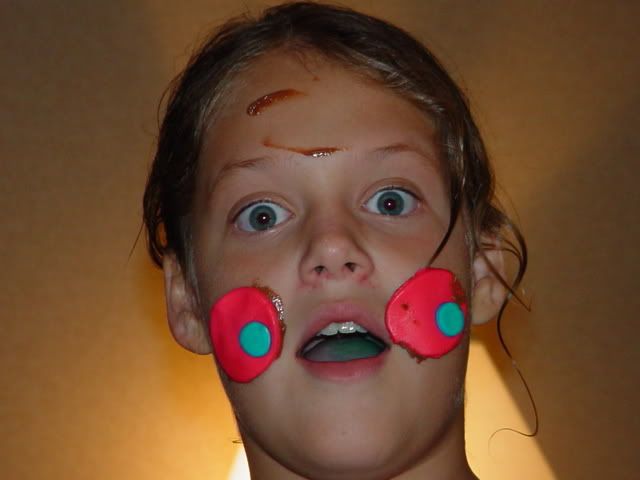 Thank you HHJamie
for the great source of inspiration!  This was my first real decorated cake, and I really enjoyed making it.  Now I have another birthday for my son in two weeks, and have got to make a pokemon cake....