Hello, kids! I haven't been around a while, but here's the latest thing I worked on . . .
I recently had the opportunity to (at the last minute) create gore effects and razorblade props for a production of Sweeney Todd. I made 4 Sweeney razors in total, and also a razor for Pirelli, Sweeney's 'competition'.
Sweeney's razors are all over a foot long when they're open (and read beautifully from the stage, I might add.). All razors were made out of wood with two machine screws through them to hold the pieces together. After that stage was complete, hot glue was added for decoration, and then I painted the razors using a sort of dry-brush technique. The handle design is a kind of classic straight razor handle, but I modeled the blades after a meat cleaver.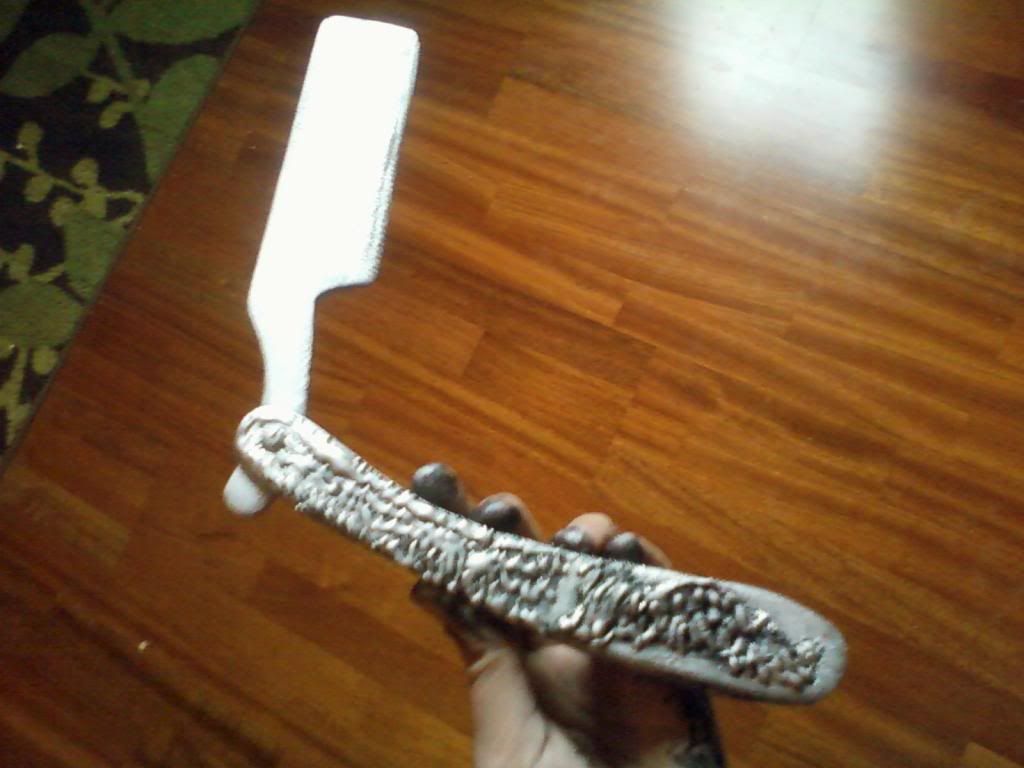 This one above is called Vengeance. The blade flips in and out easily with one hand, and it has an angel wing on one side of the handle and a demon wing on the other. There was also a partner to this one called Salvation, which had a bird in flight on one side and the name "Johanna" etched on the other side.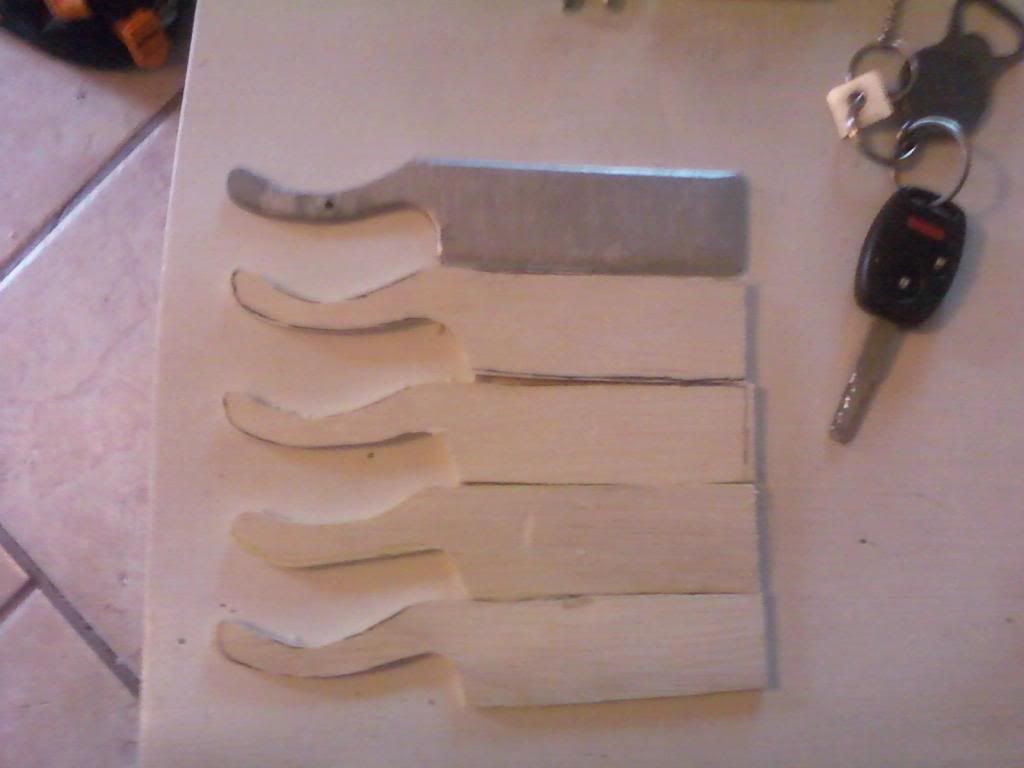 this is the only WIP shot I have. These are the Sweeney blades all lined up and ready for sanding.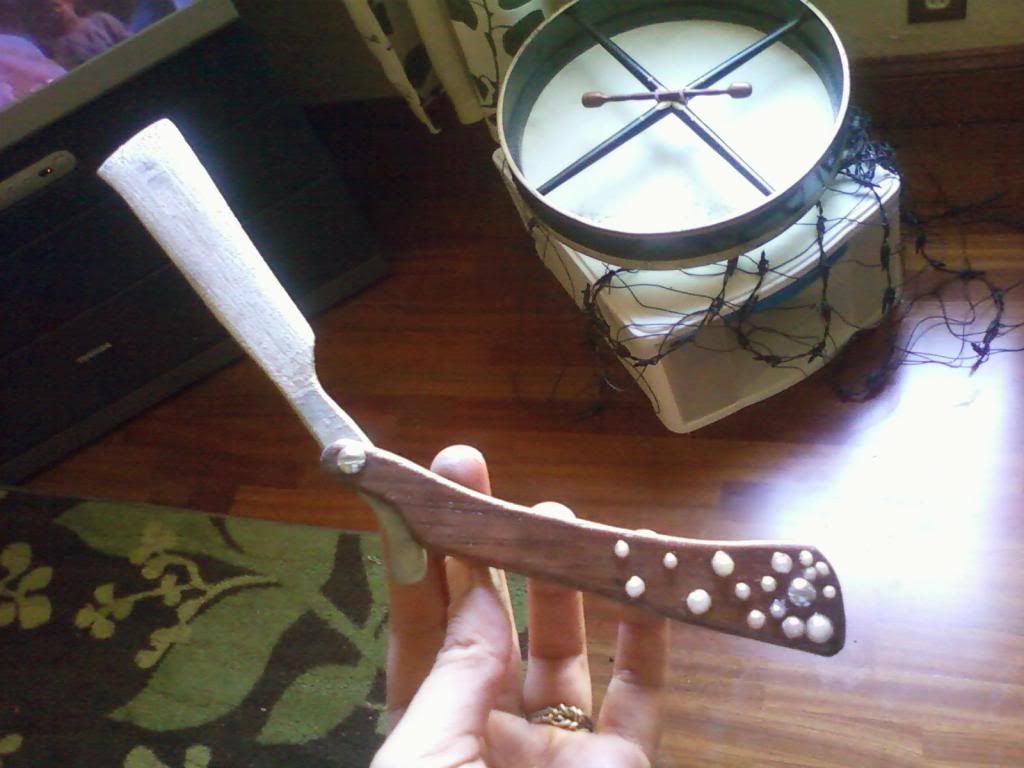 This is Pirelli's razor. It's actually NORMAL razor size (about 8-10 inches when opened all the way), and was based off of an actual razor that I found a picture of and quite liked. The razor is made of wood, the handle stained a dark cherry-ish. The flat-back pearls were actually made by taking plastic faux pearls and heating up the backs of them with a lighter, then smooshing them on to wax paper. A very high-tech process. This razor is much smaller because I didn't want it to overshadow or compete with Sweeney's razors which are a character in themselves.
I also did the blood effects for the show . . . but a magician never reveals those secrets.